Contact us
Never miss out again !
Sign up for our newsletter to stay up to date with
the latest HFLOR/HIMACS design trends and news.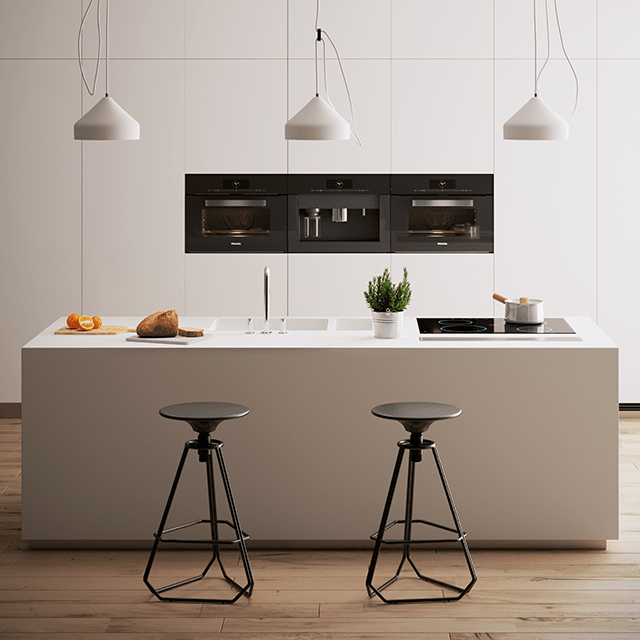 FAQ
Here, you'll find answers to the most common questions people ask LX Hausys.
If you do not find what you are looking for, please Contact Us
HIMACS is an eco-friendly non-porous surface with high resistance to everyday stains, and scratches. It can be fabricated in the same way as wood into a visually seamless design that inhibits the growth of bacteria and mold.  Solid surface material has exceptional properties that yield versatile design possibilities that do not put a stop to creativity to meet clients' needs.

HIMACS is a non-porous product that resists staining, and the growth of mold, mildew, or bacteria, making it ideal for hygienic arenas. HIMACS is NSF-approved for food preparation areas in restaurants and bars. Its exceptionally smooth non-porous surface makes it easy to clean.

Please contact your local Authorised Dealers or an LX Hausys representative.

Do you have a project you wish to share? Send us project detail and pictures of your project to be considered to be featured on our website. Please use the Contact Us link on the main page.

Due to its non-porous attribute, there is no wax or sealant required for any special care of the product. Normal cleaning only requires soap and water or damp cloth with mild cleanser. If you have chosen a matte finish, you can use an abrasive cleaner like Ajax or Comet. When you do so, we recommend periodically cleaning the entire surface in a circular motion to maintain uniformity. Do not allow cleaners, such as those designed for drains, toilets and ovens to contact HIMACS. Some of these cleaners can cause whitening which can be difficult to remove. Please visit our Care and Maintenance page, and contact us if you have any further question.