Contact us
Never miss out again !
Sign up for our newsletter to stay up to date with
the latest HFLOR/HIMACS design trends and news.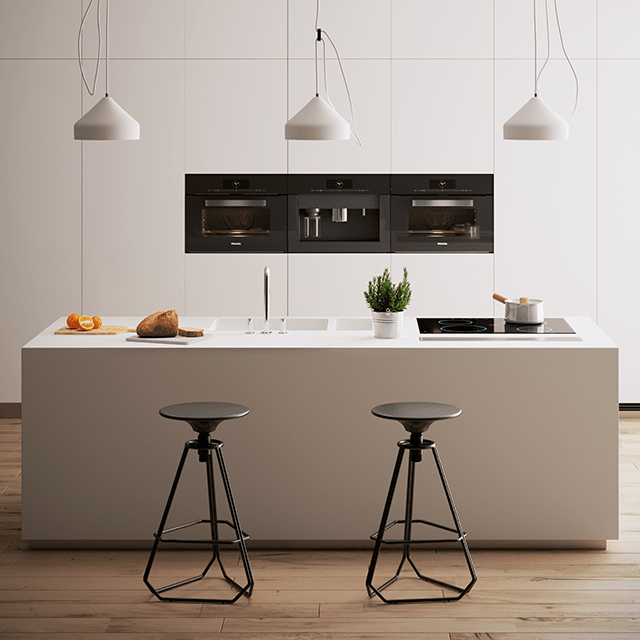 Solid Surface at its best : With the right care HIMACS will still look astonishingly new after years.
We've outlined a few simple ways to care for and maintain your HIMACS Solid Surface to ensure it retains its original elegance and beauty for years to come.
himacs
HIMACS Use and Care
Care & Maintenance Guide
PDF
EVERYDAY CLEANING

HIMACS is a completely homogeneous and non-porous material, so normal, everyday cleaning only requires a damp cloth and a mild cleanser. If you have chosen a matt finish, you can also use a mild abrasive cream cleaner. If you do use an abrasive cleaner, we recommend periodically cleaning the entire surface in a circular motion to maintain uniformity.
GENERAL CARE

Hot objects
Hot saucepans or pots straight out of the oven or from the hob should not be laid directly on the HIMACS surface. Always place a mat or board underneath hot objects, such as crock-pots, electric frying pans, etc.

Boiling liquids
If you pour boiling liquids into HIMACS sinks or basins, you should also pour in cold water at the same time.

Strong acids
(such as those found in drain, toilet bowl, and oven cleaners) should be used cautiously around HIMACS. If any of these items come in contact with HIMACS, wipe them up at once. Some of these items, when left on the surface, may cause whitening, which can be difficult to remove.

Sharp objects
HIMACS copes effortlessly with the wear and tear of everyday life, however pointed or sharp-edged objects can leave cuts or scratches on the HIMACS surface if not used carefully.
CLEANING SPILLS & TOUGHER STAINS

Tougher stains
Tougher stains, caused by food colouring, tea or fruit juice can easily be removed using a bleaching agent (do not leave in contact with the work surface for more than five minutes). Clean the surface with a domestic all-purpose cleaner and rinse with clean water. You can also use a mild abrasive on matt finishes. Nail varnish can easily be removed with nail varnish remover (acetone-free) or a mild abrasive.
Acidic cleaning agents
A number of cleaning agents contain acids, such as methyl chloride or acetone. You should avoid using these on a HIMACS surface. Should one of these products accidentally come into contact with the material, as a precautionary measure you should rinse the surface with soapy water to prevent any discolouring taking place.

Burn marks
Small burn marks or marks caused by nicotine can simply be removed using a mild abrasive or an abrasive sponge.
HFLOR Care & Maintenance
Protect your investment and keep your HFLOR resilient flooring looking like new with our free Maintenance Guide.
hflor
HFLOR Warranty_2022
Care & Maintenance Guide
PDF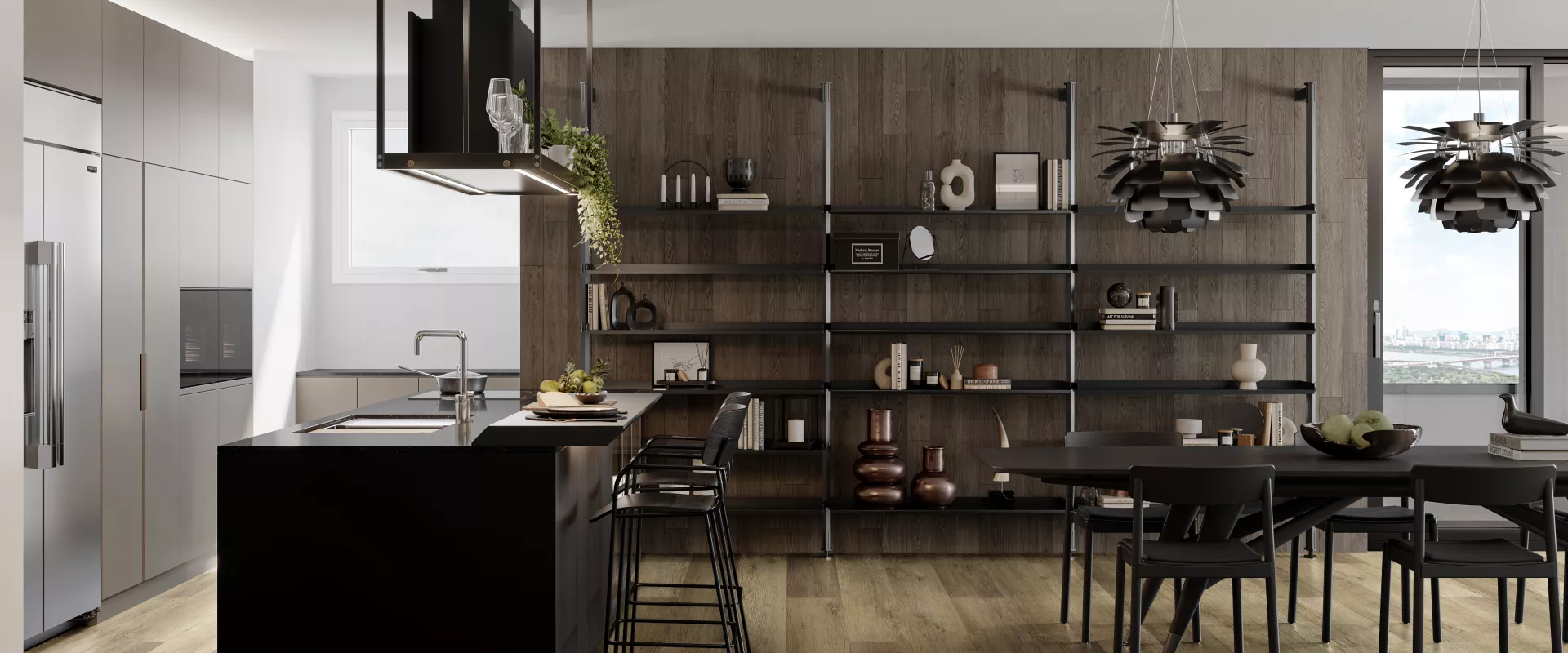 WHAT'S INCLUDED IN THE MAINTENANCE GUIDE ?
Initial Maintenance
Regular Maintenance
Sweeping and Mopping Recommendations
Use of Floor Care Chemicals
Essential Steps for HFLOR Maintenance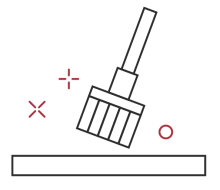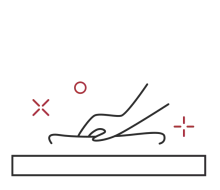 Remove adhesive residues immediately with a damp mop or cloth. If the adhesive has cured, remove it using mineral spirits or denatured alcohol and a clean, white cloth.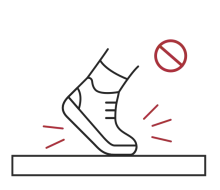 Avoid foot traffic and cleaning for at least 24-48 hours after installation.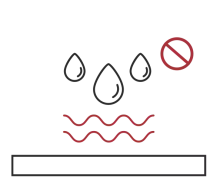 Excessive water cleaning or standing water can decrease adhesion strength.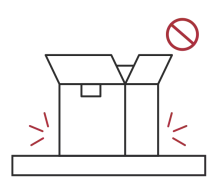 Avoid placing furniture or heavy objects on floors for 48 hours after installation, as it can leave permanent indentations.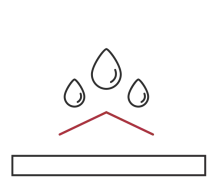 Remember, wet floors cause accidents, including slips and falls, so be sure your floor is dry before allowing foot traffic.
Recommended Cleaning Tools and Methods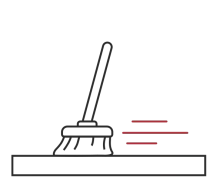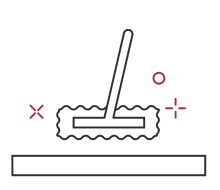 Use a damp mop with a microfiber pad as needed; clean the floor at least once a week.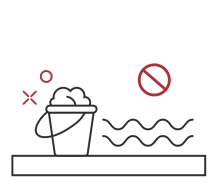 Use microfiber dust mops and damp mops for general cleaning. Do not use vacuum cleaners with beater bars which can damage floors, or heavy cotton head mops that hold a lot of water; excessive water can weaken adhesive bonds.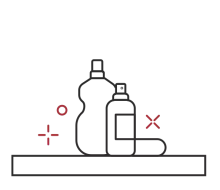 Use appropriate pH-neutral cleaning solutions and dilute the solution based on the manufacturer's recommendations.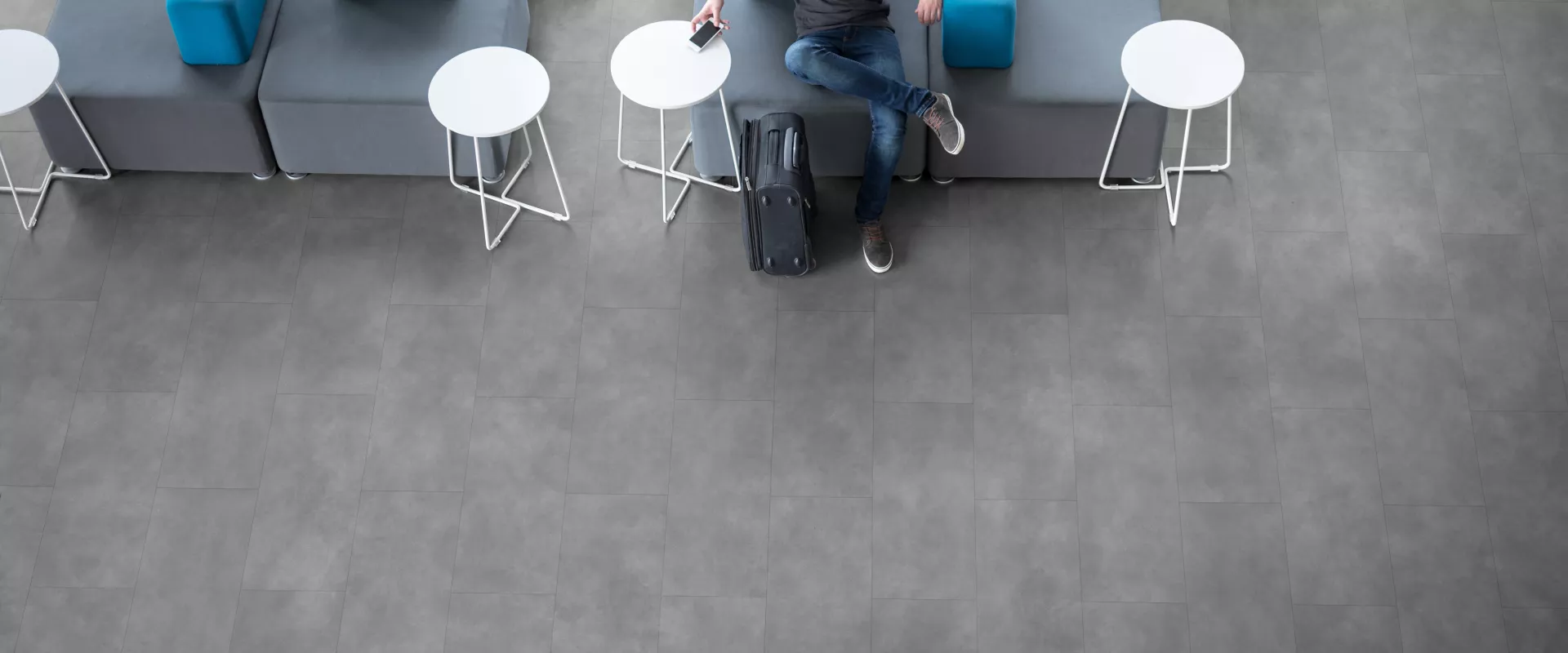 Frequently Asked Questions about Maintenance
Our Enhanced Urethane UV Coating doesn't require polish. Wax-based polishes will not adhere to the surface and will cause an unappealing appearance.

To avoid scratches, including micro scratches that appear as tiny white lines, dry sweep the floor daily and use anti-scratch floor protectors on all furniture. Don't slide heavy objects across an unprotected floor. Use walk-off mats near entryways to catch dirt and debris but do not use any mats with latex or rubber backings, as these backings can stain vinyl floors.

The best cleaning schedule depends on foot traffic; the heavier the traffic, the more frequently you'll need to clean your floors. Darker floors show micro-scratches more easily, and floors near entryways collect more debris, so assess your cleaning schedule accordingly.