Contact us
Never miss out again !
Sign up for our newsletter to stay up to date with
the latest HFLOR/HIMACS design trends and news.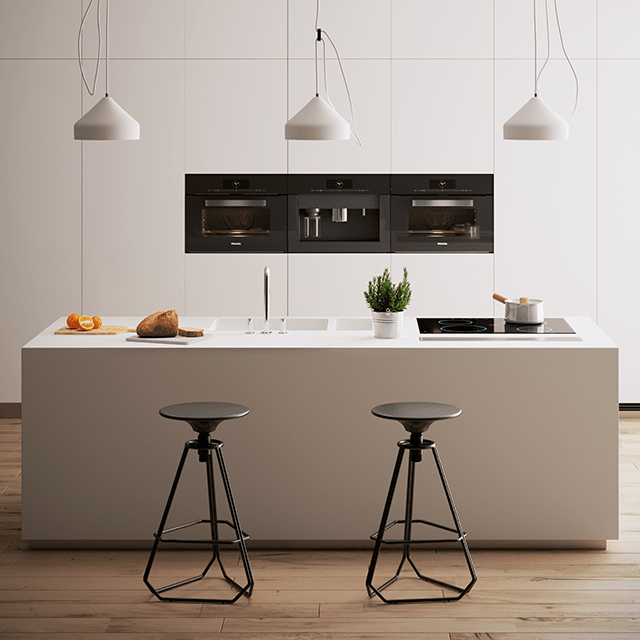 Aster

Aster is a collection of elegant shades of grey, ranging from almost white to a warm beige, all with a gorgeous mother of pearl shimmer.

Lucent

Translucency and effective use of light are decisive design elements of contemporary architecture – the shades of the Lucent Collection, with their exceptional light translucency, allow for spectacular designs. Whether effectively backlit or simply illuminated, the Lucent colours of the architecture always add an elegant touch thanks to their characteristic reaction to light.

Strato

The Strato Collection enhances the HIMACS colour range with brand new design possibilities: the striations create geometry through its soft structure and subtle look. The skilful use of the new linear pattern, vertically or horizontally, allow for great variation in each and every project.

Concrete

The indusrial look of concrete combined with the incredible flexibility of HIMACS. The Concrete Collection adds huge opportunities for great designs to architects and designers

Solids

The classic in terms of solid surfaces – a wide range of attractive shades of white lies at the heart of this collection. Complemented by colourful, dynamic uni-shade accents from Lemon Squash to Festival Pink. The timeless collection offers the perfect colour for every design.

Terrazzo

Terrazzo has a long tradition as a material aesthetic: the coarse-grained look has offered the perfect blend of longevity and elegance since antiquity. HIMACS has now adopted the trend with two colours, which both combine perfectly with their typically coarse-grained, 'splattered' look. The Terrazzo Collection is especially suitable for the hospitality and gastronomy sector, as well as for any other high-traffic public building.

Volcanics

The large particles of the Volcanics shades add a sense of style to any design. When used on a large scale the result is a dramatic showpiece. Three colours from the Volcanics range contain recycled content for an environmentally friendly solution with a luxurious natural stone look.

Lucia

This collection focuses on the natural trend colours black, white and grey. The lively and homogeneous structures add character and expression to the colours. Not surprising, as the renowned Dutch designer, Marcel Wanders, designed three of these colours.

Aurora & Marmo

The Marmo Collection provides colours to address the current trends for top-quality marble aesthetics, ranging from semi-translucent white, through shades of grey, to striking dark brown and anthracite tones.

Exteria

For years, spectacular façades have been made from HIMACS all over the world. In doing so, the advantages are often skilfully crafted: Relief milling with writing, samples with company logos, a combination of spectacular light effects and curvy designs. And every good design inspires the next big thing. Together, we can now take the next steps. With HIMACS Exteria, LX Hausys is expanding exterior possibilities.

Ultra

At the forefront of innovation as always, LX Hausys recently introduced two new products. First HIMACS Ultra-Thermoforming, an innovative formula that pushes the boundaries of solid surface shaping to a whole new level, with 30% more thermoplastic capabilities - the biggest innovation for the Solid Surface history since its inception in 1967. Now, HIMACS Intense Ultra, combining the characteristics from two disparate worlds: Intense Colour Technology and Ultra-Thermoforming.

Granite Quartz Sand & Pearl

Ultimate elegance thanks to lively textures, harmoniously natural tones and maximum subtleness. The Granite, Quartz, Sand & Pearl collections are perfect either alone or in combination with other colours. Three of the granite colours contain recycled content for an environmentally friendly solution.
Your compare is full
Compare tool
Do you want to replace the first product you added by the one you selected?