Contact us
Never miss out again !
Sign up for our newsletter to stay up to date with
the latest HFLOR/HIMACS design trends and news.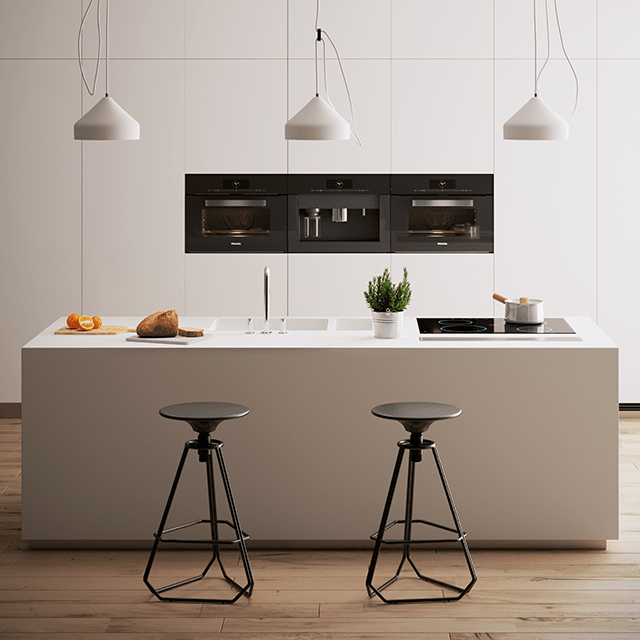 HIMACS reveals new Brand Identity with redesigned logo
HIMACS reveals new Brand Identity with redesigned logo
HIMACS has revealed its new Brand Identity and redesigned logo. These changes come at a time when the company has evolved and changed its name from LG Hausys to LX Hausys, creating a new era to maximize the innovative spirit of the company to stay at the forefront of customers' and marketplace needs.
Designed to work effortlessly across digital and physical channels to express LX Hausys's brand identity consistently across all company products, the new logo helps communicate the corporate image more effectively by adhering to consistent standards in expressing the corporate brand.
In the logotype 'LX' of LX Hausys, 'L' stands for 'link' while 'X' represents 'infinite possibilities for the future (variable X), a sustainable future.' The ascending, diagonal line of the LX font design is a visual representation of leaping into the future.
In line with this, the Brand Identity of HIMACS inherits the diagonal line design portraying a leap towards a sustainable future, and the symbolism is enhanced to effectively communicate the brand image of HIMACS.
While the name HIMACS remains the same, ensuring continuity with the best quality product the company has always offered to architects, designers and specifiers, the new Brand Identity has changed significantly to better represent the philosophy of the management brand: a vision for a sustainable future.
Project gallery
Download images

If you are a journalist, it is possible to select the medias you want and ask us to provide them in HD.

ORDER PROJECT IMAGES

Photo credit:
All images are protected by Copyrights and are only authorized for use by the Media. Please contact us for any other use.
Image library

Added to your Image Library
Go to Image Library page to request HD images, or click OK to continue your image selection.