Contact us
Never miss out again !
Sign up for our newsletter to stay up to date with
the latest HFLOR/HIMACS design trends and news.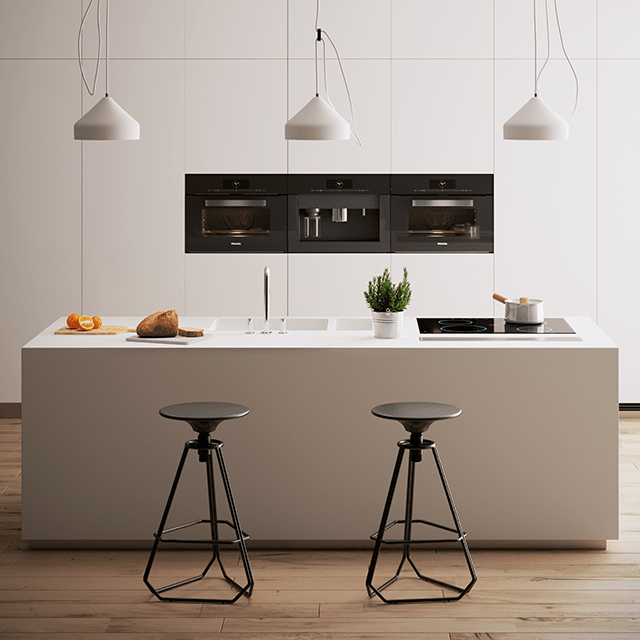 HIMACS BIM objects
HIMACS ahead of the game for BIM objects
The solid surface material HIMACS is widely used in both futuristic architectural projects for external cladding and also for a wide range of interior products in architectural applications.
The entire range of HIMACS products for certain CAD packages is downloadable from the BIMObjects Portal and will ensure that architects, designers and specifiers can ensure compliance which will become mandatory for public projects.
HIMACS' colours and shapes are now available in a digital format used on the Computer Aided Design (CAD) systems from Sketchup, Archicad and Revit. So designers can download HIMACS colours and shapes in BIM objects for the above software packages.
HIMACS is becoming increasing appreciated and specified by successful project planners. The natural stone material, set in an acrylic matrix, offers ultimate flexibility in terms of 3D forming as well as incomparable durability for both external and internal applications. The range of colour patterns and textures offers the widest possible scope for creative design allowing users to create projects of originality and distinction.
HIMACS BIM objects can be found at: http://bimobject.com/product/?manufacturer=himacs
| | |
| --- | --- |
| Photo Credit | ©Dominik Obertreis |
Project gallery
Download images

If you are a journalist, it is possible to select the medias you want and ask us to provide them in HD.

ORDER PROJECT IMAGES
Photo credit: ©Dominik Obertreis
All images are protected by Copyrights and are only authorized for use by the Media. Please contact us for any other use.
Image library

Added to your Image Library
Go to Image Library page to request HD images, or click OK to continue your image selection.