Contact us
Never miss out again !
Sign up for our newsletter to stay up to date with
the latest HFLOR/HIMACS design trends and news.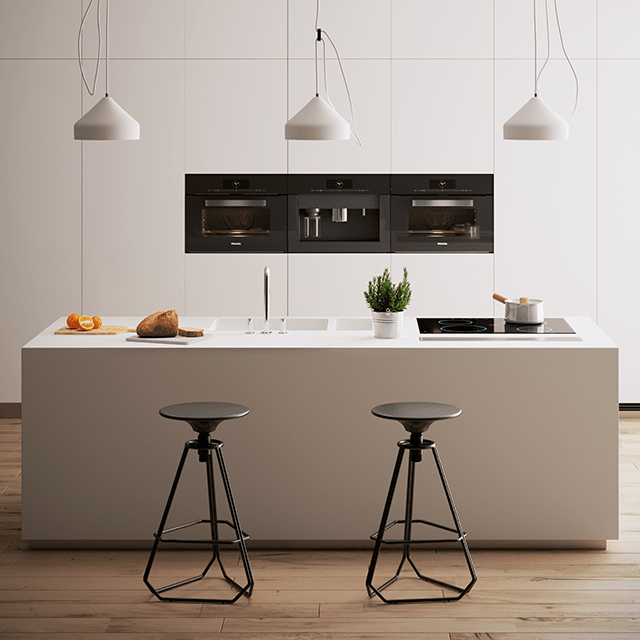 LUXURY VINYL TILE ENGINEERED WITH PRECISION
HFLOR creates variety ranges of human friendly and eco-conscious luxury vinyl tiles. For over 70 years, we have been developing and producing high performance flooring using the latest advanced manufacturing techniques. Whether you're choosing glue-down system for areas of heavy traffic or the floating loose-Lay or click system, its lifelike design nature will come to life.
Collections
ADVANCE

Heavy duty rigid core technology with a 5G locking system and premium hi-definition designs.

HARMONY PARQUET

Timeless parquet format with 0.7mm wear layer and lifetime residential warranty.

DECOTILE 55

Our 'heavy-contract' rated glue-down LVT with 0.55mm wear layer and 4-sided bevel.

DECOTILE 30

Our entry level traditional glue-down LVT with a wear layer of 0.3mm.

DECOCLICK

Click-together LVT with a 0.3mm wear layer and a locking system up to 30% stronger than the competition.

HARMONY

Our premium glue-down collection with registered embossing for incredible realism.

Create high-end, practical designs without compromise
A beautiful assortment of unique wood and stone finishes available across a natural and modern colour palette. High resolution imaging presents a realistic visual combined with a textured surface for the ultimate real feel.

Hygienic, easy-to-clean flooring starts with HFLOR
Our LVT ranges are hygienic and easy to maintain. Unlike carpet and other flooring types they don't hold dust, dirt, pollen or other allergens. The double coated surface treatment protects your floor by minimising dirt adhesion, making regular cleaning easier and reducing the need for specialist products and equipment. To care for your floor simply brush, vacuum or damp mop the area.
Durability makes a difference, discover the long-lasting value of HFLOR LVT
Our double coated surface treatment improves resistance to scratches and stains whilst also ensuring the floor is easy to clean and maintain. Our products also offer excellent resistance to indentation, which protects against damage. All of our LVT is protected by a warranty of at least 20 years for residential installations or 10 years for commercial installations.

Establish an eco-friendly environment with HFLOR's sustainable solutions
Our brand values stem from developing products using ethical and eco-conscious manufacturing techniques to give you products that not only look great but also provide comfortable and safe environments. Our entire LVT collection is both FloorScore® and DIBt certified for superior indoor air quality whilst also being free from harmful plasticisers and heavy metals. Instead it is made from safer, stronger raw materials and is fully recyclable.

SCS certification programme FloorScore®
Is the most recognized indoor air quality (IAQ) certification program established by the Resilient Floor Covering Institute (RFCI) for hard surface flooring and flooring adhesives products. It qualifies for many eco friendly building schemes including LEED v4 and BREEAM – an environmental standard that rates the sustainability of buildings in the UK. HFLOR LVT has been recognized with FloorScore® Certification, meaning that the use of HFLOR LVT products complies with the volatile organic compound emissions criteria and contributes to good indoor environmental quality.

Eurofins Indoor Air Comfort Gold
HFLOR LVT is certified as a best-in-class low emissions products by Eurofins Indoor Air Comfort GOLD, which includes VOC requirements for a number of green building certifications, including LEED and BREEAM. IAC Certification assures that HFLOR LVT shows additional compliance of product emissions with the criteria of many of the voluntary specifications issued by most relevant eco-labels and similar specifications in the EU.
French A+
The French certification programme "Émissions dans l'air intérieur" (A+ certification) screens and guarantees that products which are installed indoors, including floors, meets emission requirements of volatile organic compounds (VOCs) for a safe indoor environment. All HFLOR LVT flooring products are French A+ certified and inspire confidence in architects and designers that our certified LVT flooring meets the rigorous indoor air quality emissions.

DIBt (Deutsches Institut für Bautechnik) certification
Is the German licensing issued by DIBt (Deutsches Institut für Bautechnik – German Institute for Structural Engineering), which approves for construction products and technique permit, European Technical Assessments and evaluations concerning compliance with building requirements. This confirms that HFLOR LVT fulfills the strictest standards of the German market, which is known to be one of the strictest countries in Europe regarding harmful substances used in building products.

QB UPEC certification
French QB UPEC certification confirms that HFLOR LVT products have the performance characteristics specified in the CSTB (Centre Scientifique et Technique du Bâtiment - Scientific and Technical Centre for Building) "Technical Specifications for the UPEC Classification of Ceramic Floor Coverings". The four letters referring different technical specs guarantees the quality of HFLOR LVT. U: resistance to foot traffic wear P: mechanical resistance to the shifting of movable and fixed objects E: resistance to water C: resistance to commonly used chemicals.
FLOORING REIMAGINED FOR PEOPLE AND PLANET
HFLOR makes nature positive choices in the life cycle of LVT products. HFLOR is committed to a sustainable economy that creates value for everyone, preserving natural resources and reducing the impact on climate change.