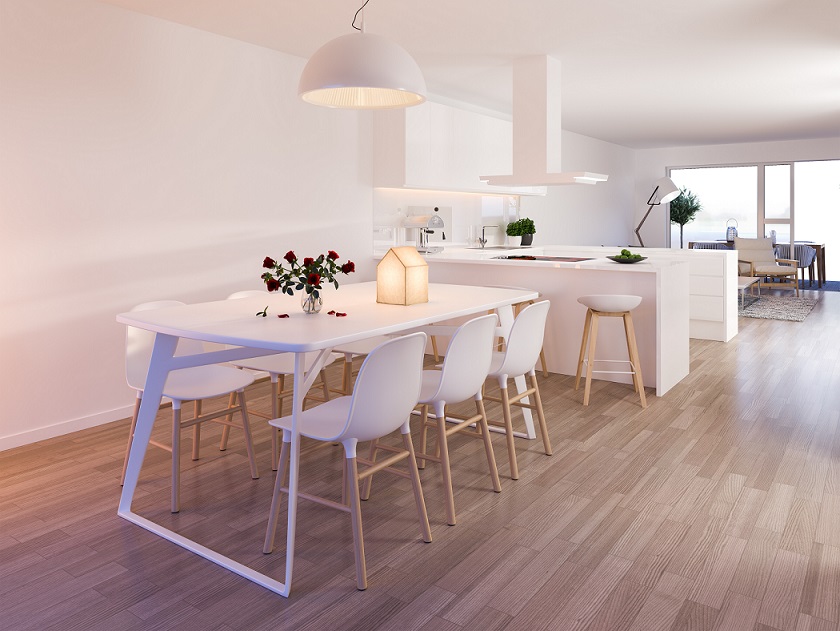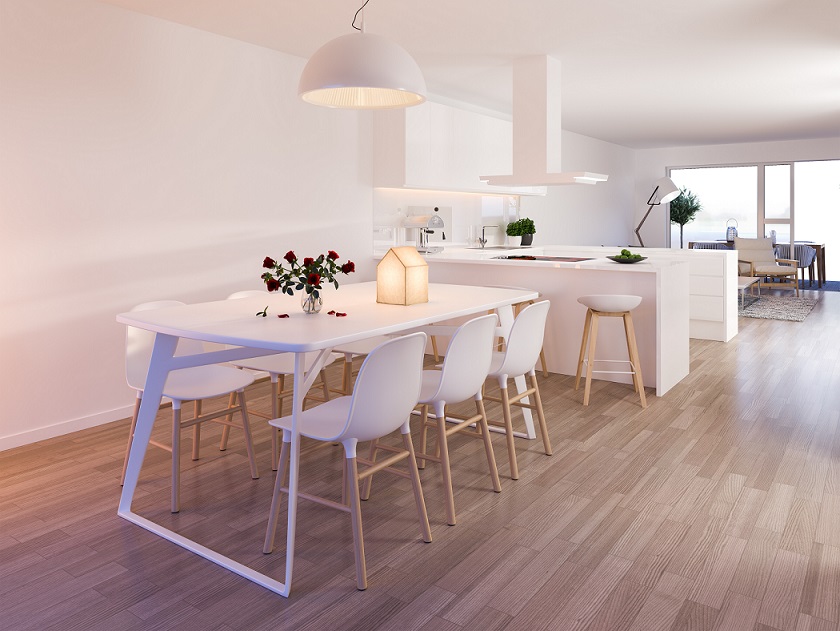 Vinyl flooring is made from various layers of synthetic materials, typically polyvinyl chloride (PVC) that are bonded together to create a sturdy and durable flooring product. This kind of flooring is known for its durability, ease of maintenance, and versatility in terms of design and style. A majority of consumers prefer vinyl flooring because it comes in a variety of styles and colors. Whether you are looking for a rustic look or a modern design, vinyl flooring can be customized to fit your personal style preferences and home's aesthetic.
The prime areas in the home where vinyl flooring is used are bathrooms and kitchens. This is partly because PVC vinyl flooring is easy to clean and maintain. It is also resistant to moisture and stains like you would typically find in those areas. Additionally, vinyl flooring is durable, which makes it a great choice for high-traffic areas such as kitchens and family rooms.
Vinyl flooring was invented more than 100 years ago to replace the original resilient flooring material, linoleum. It quickly gained popularity in spaces where resilience, durability, and water resistance were important. When choosing vinyl flooring, there are several factors to consider, such as water or stain resistance, maintenance, and durability.
Vinyl Flooring Types
Vinyl flooring offers homeowners the aesthetic appearance and durability of hardwood floors without the warping, water damage, staining, or scratching associated with their natural counterparts. This type of flooring is also cost-effective and some models feature click-and-lock installations that make them DIY-friendly and completely labor-free, saving costs of hiring a professional to install it in your home.
There are several types of vinyl flooring that you should consider, including vinyl plank flooring (e.g., luxury vinyl plank, rigid core and waterproof plank flooring), vinyl tile (e.g., vinyl composite tile), and sheet vinyl. All of these have similar characteristics but one may be better suited than the other based on your home's needs.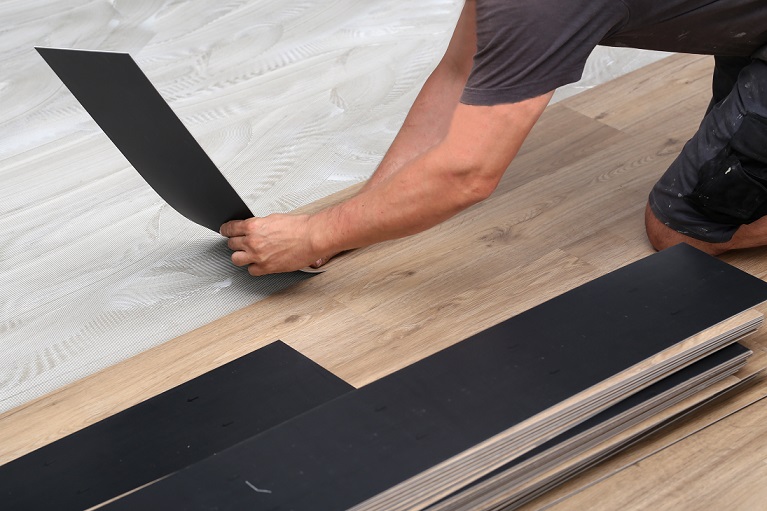 Vinyl Plank Flooring
Vinyl plank flooring gives the look and feel of authentic wood flooring. It is made of four layers including a waterproof core, plus a damage-resistant layer on top. Multiple layers not only make the flooring aesthetic but also comfortable to walk on. There are various types of vinyl plank flooring.
The best option is luxury vinyl plank flooring, which is designed to feel and look like genuine hardwood flooring. It has extra features, including a high-quality backing for increased insulation and noise reduction, and is thicker and more durable than regular vinyl plank flooring.
Rigid core vinyl plank flooring is a brand-new and cutting-edge vinyl flooring option that provides the highest level of stability and longevity. It is constructed with multiple layers, including a strong core layer and a wear layer that offers further defense against scuffs and wear.
Waterproof vinyl plank flooring is a great option for areas with high moisture levels, such as bathrooms and basements, where conventional traditional hardwood flooring is not recommended. It is designed to be 100% waterproof.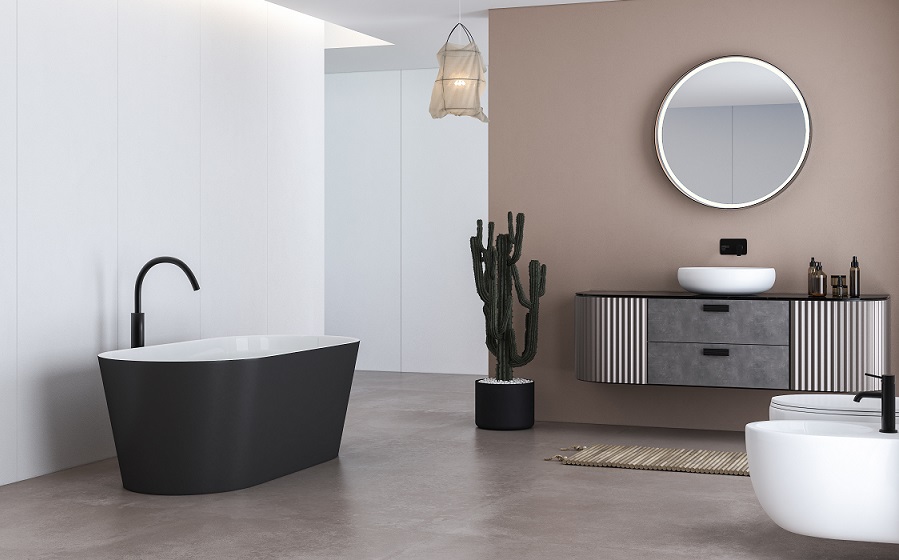 Vinyl Tile Flooring
Often known as Vinyl Composite Tiles (VCT), vinyl tile flooring is a popular type of vinyl flooring that is made to look like ceramic tile or stone flooring. It is made with a mixture of natural pulverized limestone, filler materials, thermoplastic binders, and color pigments by fusing them into solid sheets and cutting them into tiles. Due to the presence of many seams between tiles, this floor is usually not as moisture-resistant as sheet vinyl.
To protect its porous surface, VCT requires surface polishing which makes it not as low-maintenance as sheet vinyl. This makes the lifetime cost a bit greater in comparison to other forms of vinyl flooring.
Vinyl tile flooring comes in a variety of sizes, thicknesses, and finishes. Although it can be customized, it doesn't meet the same level of texture and design versatility available in other types of vinyl flooring. It can be installed in several ways, including click-lock systems and floating glue-down which makes it DIY-friendly and easy to repair. If you install it yourself, it is a relatively inexpensive flooring option, costing between $2 to $5 per square foot. If installed by professionals, the cost is usually around $3 to $9 per square foot.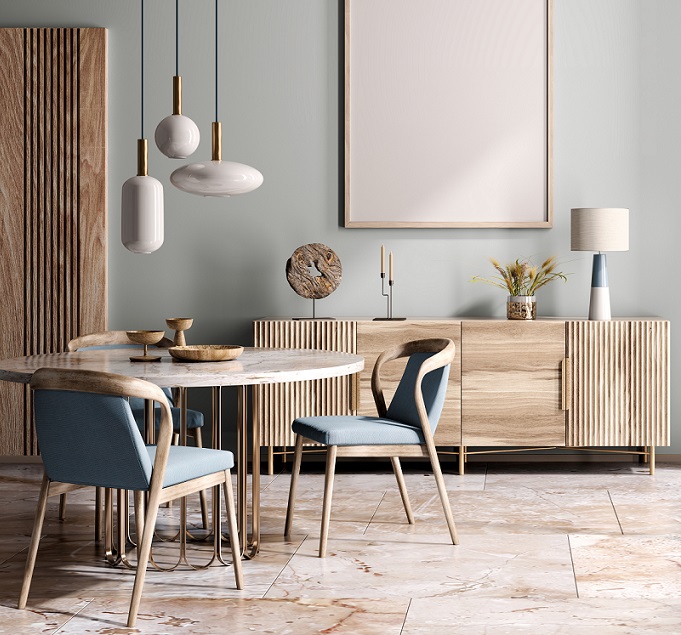 Sheet Vinyl Flooring
Although luxury vinyl flooring is taking the place of vinyl sheets, it is still an extremely popular flooring option. Vinyl sheet is produced in widths ranging from 6 to 16 feet, with a base layer made of felt or fibrous material bonded to a digital graphics PVC "film" layer that gives the flooring its pattern and color.
It is usually sold in wide rolls, making it better at deflecting water because of lesser seams. It can be installed in a variety of ways, such as fully gluing it down, bonding it at the edges, or even "floating" it over the underlayment. It can prove to be an impermeable flooring material option for smaller rooms as it may not even require seams at all.
The national average price for sheet vinyl is $2 to $5 per square foot, which is comparable to the cost of vinyl composite tile. You can easily get inexpensive sheet vinyl flooring for roughly $1 per square foot at home improvement stores. However, DIY installation might be challenging because of the difficulty of fitting, cutting, and gluing the large sheets. If professionally installed, the cost increases to $3 to $7 per square foot.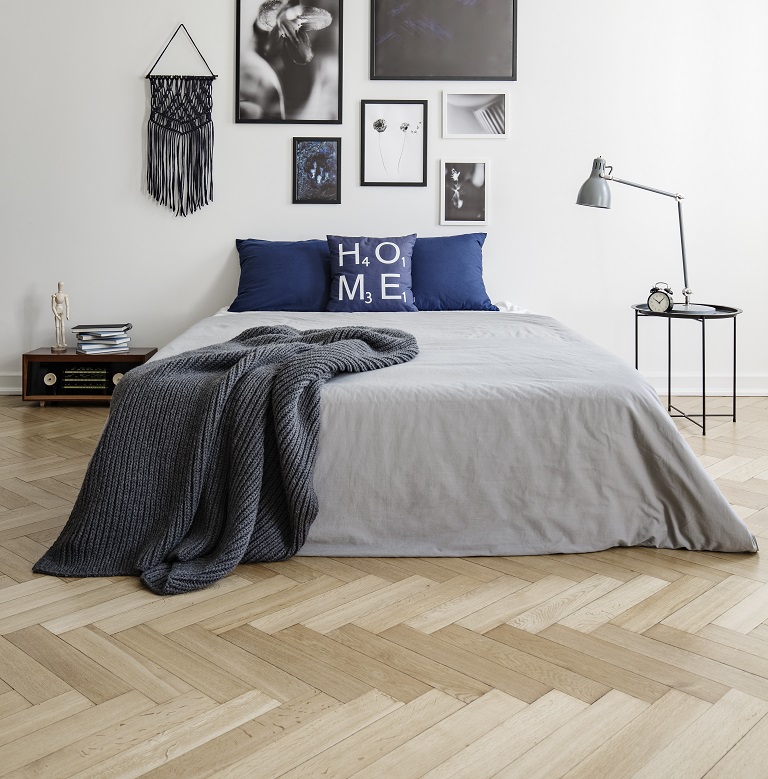 Factors to Consider in Vinyl Flooring Installation.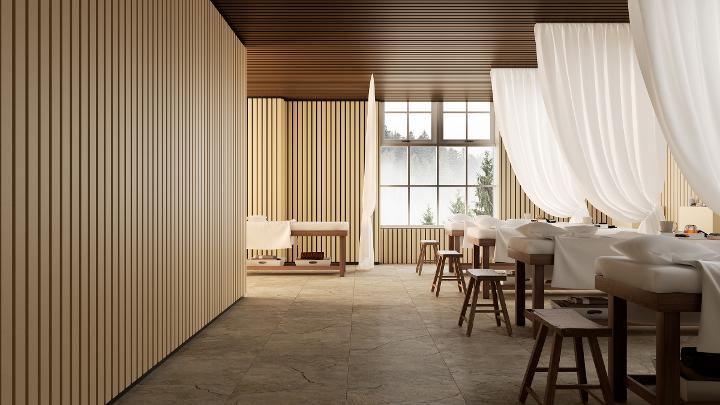 When it comes to installing vinyl flooring, there are several factors to consider. The best type of flooring for your home depends on several factors, such as the size of the room, the level of foot traffic, and your personal style preferences.
Vinyl flooring plank size is an important factor to consider when choosing a type of flooring. Larger planks can help to create a more spacious and open feel, while smaller planks can create a more traditional look. While this is more of an aesthetic preference, it can make a difference if you have a certain look in mind for the space.
Another important factor to consider is the thickness of the wear layer. The wear layer is the top layer of the vinyl plank flooring material that provides protection against scratches and wear. A thicker wear layer offers more protection and durability than a thinner wear layer. If your family needs something protected and durable, we would suggest finding a vinyl flooring with a thick wear layer.
You'll also want to pay special attention to the design and quality of backings. Cushioned backings can provide added comfort and insulation, while hard backings offer increased durability and stability. So you'll want to decide what would work best for the space and your family's needs.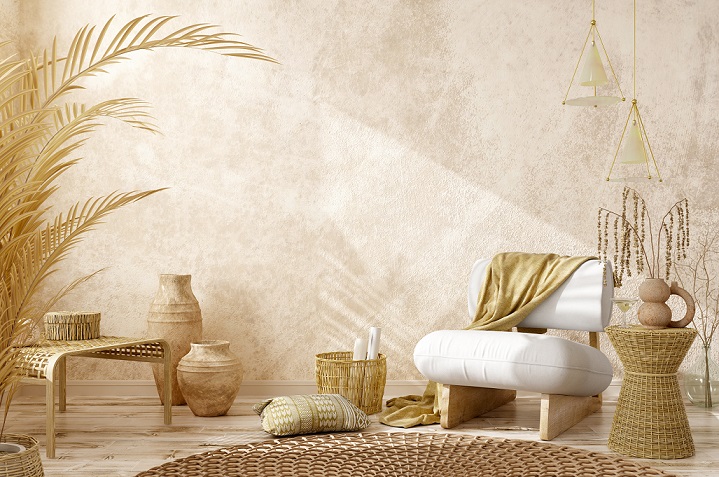 Get Advice for Your Flooring Choice through LX Hausys
LX Hausys is an expert in the field of interior materials. If you are unsure which type of vinyl flooring is right for your home, our team at LX Hausys is here to advise you on what could work best. Our team of experts can help you choose the best type of vinyl flooring for your needs and budget. Contact us today to discuss what flooring could be the best option for your home.