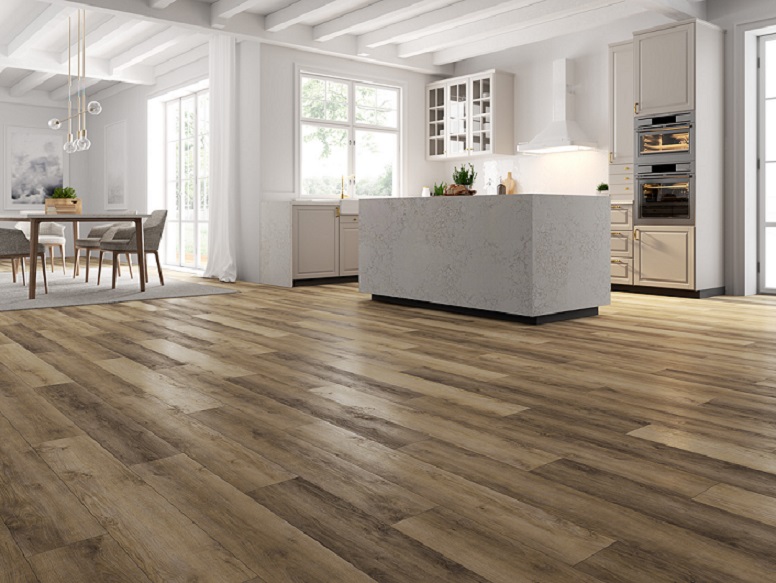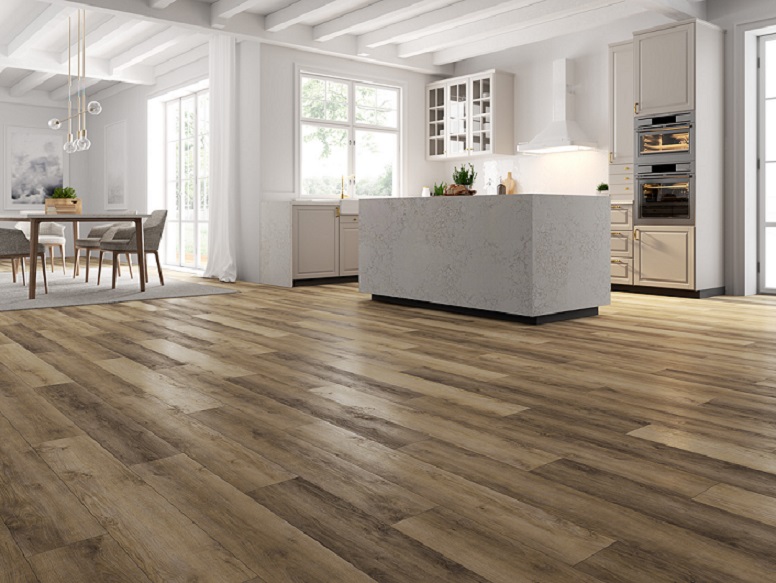 Reflooring your home can change its entire aesthetic and atmosphere, making it one of the most transformative remodeling projects any homeowner can take on. Flooring is expensive, which can make reflooring cost prohibitive for many people. Fortunately, it doesn't have to be! There are many affordable flooring options available for your home that will make it look stylish and cozy. In this article, we will discuss the advantages and disadvantages of the most cost-effective flooring options available.


Vinyl Flooring
Vinyl flooring is one of the most affordable options out there. Made from fiberglass and polyvinyl chloride (PVC), it can last up to 25 years when installed and maintained properly. It comes in three main types: sheet, plank, or tile.
Vinyl flooring is easy to maintain, water- and stain-resistant, and comes in many styles and colors. It is a great option for high traffic areas of your home because of its long-lasting durability. It is also ideal for DIYers, saving you from having to pay a professional. Typically, it costs an additional $3 to $10 for professional installation. Keep in mind that vinyl flooring will experience denting when heavy objects are dropped on it or placed on it for extended periods of time, and the quality can vary widely depending on the brand. Vinyl flooring can be challenging to remove depending on the type you purchase.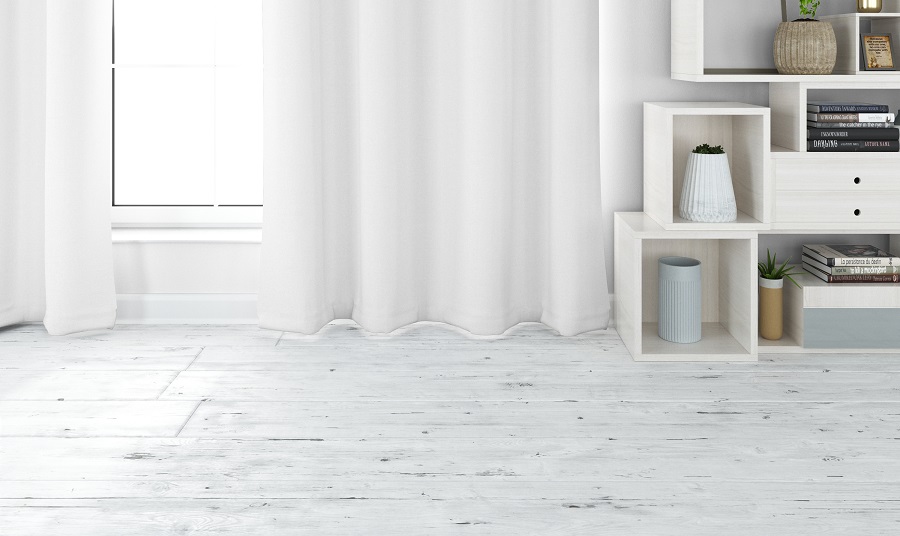 Vinyl Flooring Sheets
Sheet vinyl is probably the cheapest flooring option available. It comes as one large sheet, often 6' or 12' wide, that is simply rolled out to install. Unfortunately, this makes it very heavy and difficult to handle, so it may be best to hire a professional when it comes to installation. Sheet vinyl has all the benefits of vinyl flooring mentioned above, but vinyl sheet is truly 100% waterproof because it lacks the seams that are part of tile and plank designs. It costs anywhere from $0.50 to $4.50 per square foot.


Flooring Vinyl Plank
Plank vinyl is the best vinyl flooring option if you want to mimic a hardwood look. It comes in individual planks, thus making installation easier for homeowners to do themselves. Plank vinyl is most commonly installed by being glued down, often using a peel-and-stick method or a click-and-lock system that results in a floating floor. Any type of flooring that uses adhesive glue can be difficult to remove. Generally, it will cost between $2.50 to $5 per square foot, depending on the brand and quality


Vinyl Tile
Vinyl tile has many of the same benefits and drawbacks as plank. Because it comes in a tile format, it is a better option if you are looking for a flooring type that can mimic stone materials. It costs between $2.50 to $5 per square foot.
Laminate Flooring
Laminate flooring is also a great choice for a hardwood look-a-like option. Generally, you will want to hire a professional to ensure it is installed and sealed properly. Easy to clean and maintain, it is also quite durable. Unfortunately, it has a short life expectancy of only 10 years. It is not waterproof, it cannot be fixed if damaged, and it cannot be exposed to heat due to warping. It will cost between $2.50 to $10 for materials and installation.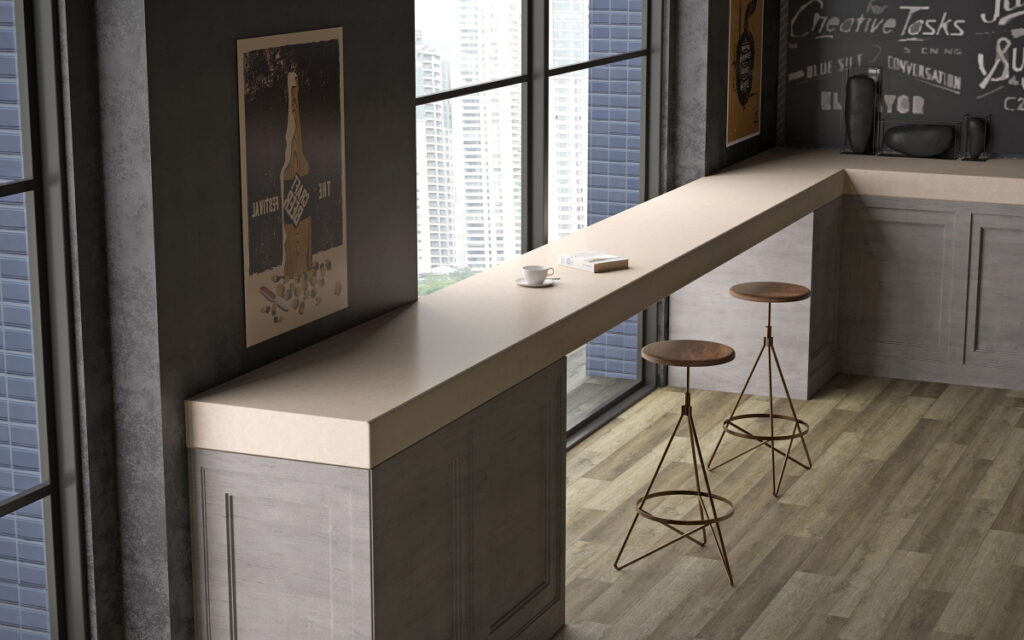 Linoleum Flooring
Often confused with vinyl flooring, linoleum also comes in a sheet, tile, or plank format. It is much more eco-friendly, as it is made from natural materials. It is also highly durable and is easy to clean and maintain. However, it will need to be resealed every two to three years to maintain its performance and look, especially if it has been adversely affected due to unwanted exposure from the sun. It does not perform well in high-moisture areas, and it can be punctured or torn by sharp objects. If properly maintained, however, it can last 25 to 40 years. Although you may choose to install it yourself, it may be difficult if your subfloor is uneven, which will require you to rent or buy specialized tools. It will cost $2 to $3.50 per square foot for materials and another $5 to $7 for installation


Polished Concrete Flooring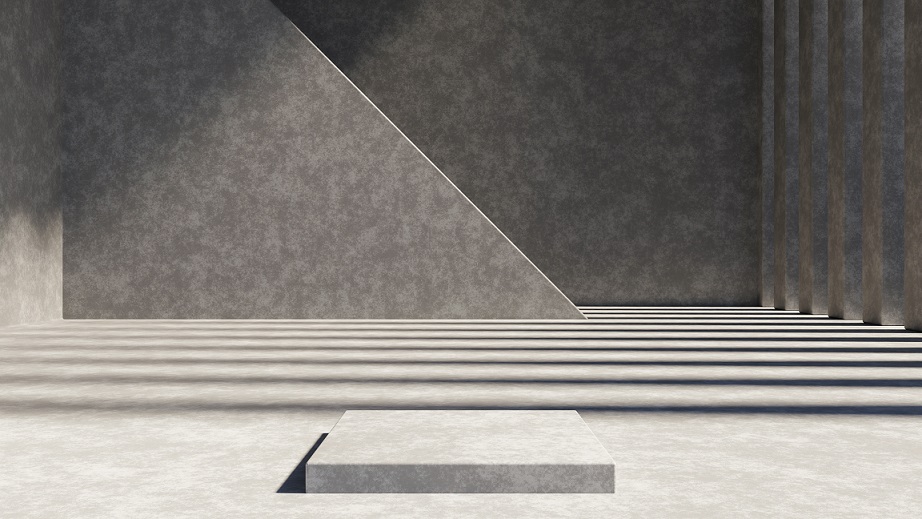 Although polished concrete flooring is not the most popular option, it can be a great low-cost one. It will last longer than any other option with minimal maintenance, is eco-friendly, and is extremely durable. Concrete will require a professional to install and properly seal. It is also often cold, hard, and uncomfortable to walk on, which makes it dangerous if someone slips or falls. It will cost $2 to $15 per square foot for materials and installation.
Carpet Flooring
Carpet is by far the most popular flooring option. It is soft and comfortable to walk on, insulates and sound proofs the home, and comes in many colors, styles, and materials. A professional is recommended for installation, and it can decrease a home's value. It can also be difficult to clean and maintain, but this is becoming easier thanks to new carpet products being manufactured with stain-resistant qualities. Costs can range from $1 to $20 per square foot, with an additional $0.50 to $1 for installation.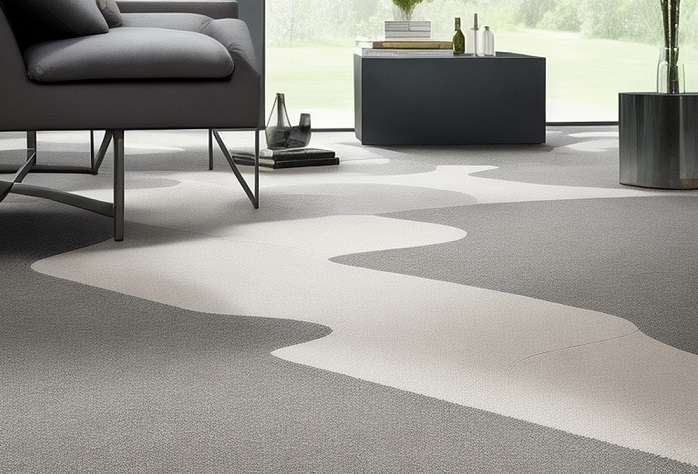 Cork Flooring
Cork flooring is a great option if you want an eco-friendly floor made from renewable materials. Available in a variety of colors and patterns, it is soft underfoot and helps moderate the temperature in your home. It can also be refinished, leading to a lifespan of 15 to 40 years depending on its installation, maintenance, and use. Its softness does make it susceptible to damage, including scratching from sharp objects and heavy furniture. It will also need to be resealed every few years to maintain its water resistance. Cork flooring costs $3 to $12 per square foot for materials, with an additional $2 for installation.


What to Consider in Cheap Flooring Options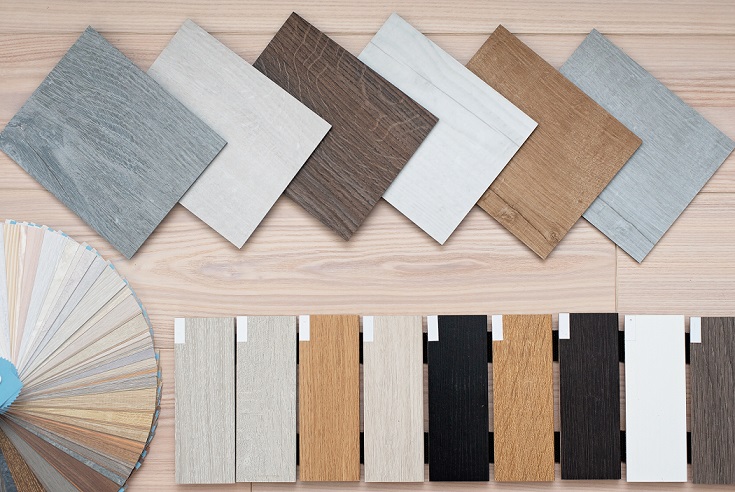 To find the best, most affordable flooring option for you we recommend a few initial steps. Begin your search well before you start your project. Discounted flooring sells out fast and changes often. The choosier you are, the harder it is going to be to find cheap flooring you enjoy. So, keep an open mind! Finally, make sure that whatever product you select you get slightly more than is needed for the job. This is because mistakes happen with any installation and having extra material available will be important.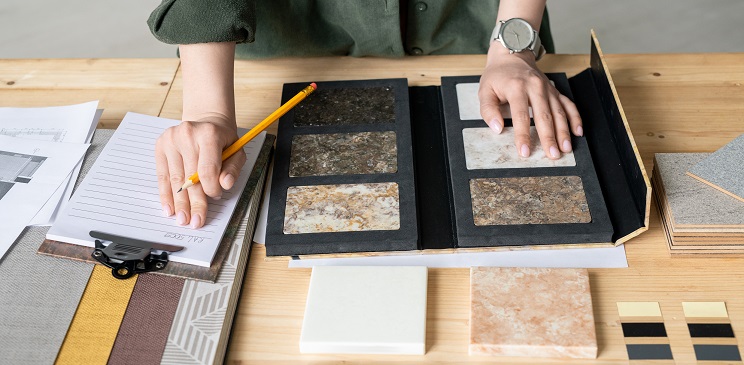 Get Advice for Flooring Cost and Installation Tips through LX Hausys
When starting your flooring search, be sure to check out the options available from LX Hausys, including our HFLOR Resilient Flooring, a high-quality and durable luxury vinyl tile or sheet. Our experts would be happy to answer any of your flooring questions. Complete the form on our website to get started.