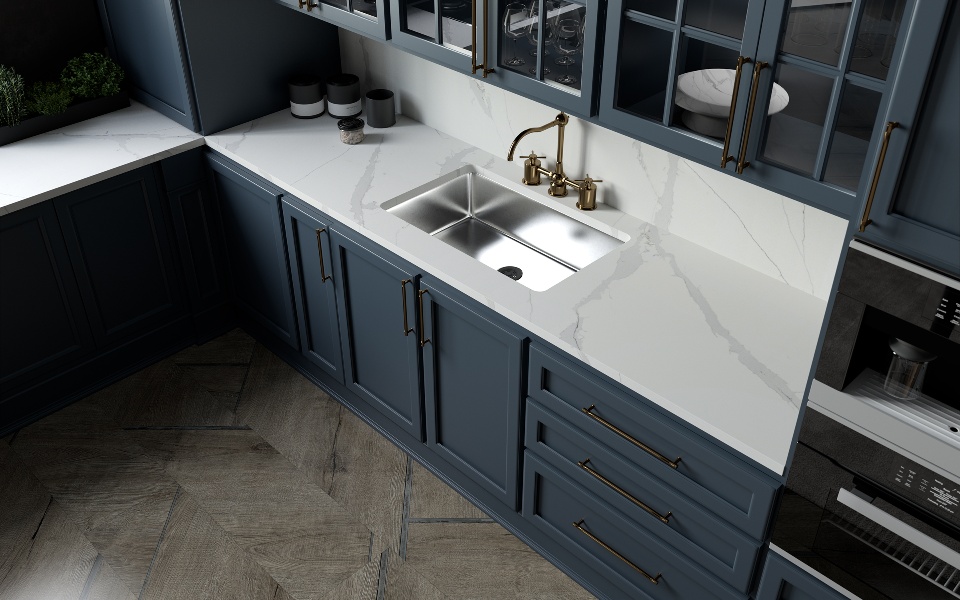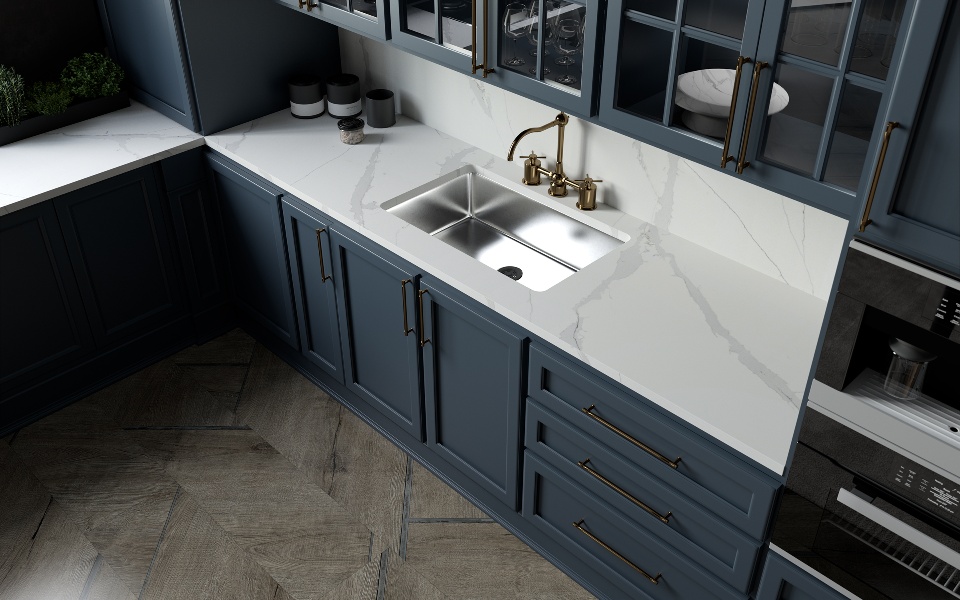 Quartz vanity tops
Vanity tops made from quartz provide numerous advantages for residential and commercial bathrooms, including a low water absorption rate.
Features and benefits
Viatera is an engineered countertop material composed of quartz and resin, highly durable, easy to maintain and less expensive than marble and granite. Quartz vanities resist stains, mold, and bacteria and are easy to clean and sanitize. Unlike natural stone, quartz does not require regular applicants of sealants.

Design possibilities
Viatera quartz by LX Hausys features an array of design options with consistent uniform colors, veining, and patterns throughout the slab. Learn more about Viatera quartz.