Viatera quartz material meets the quality standards
Because spec homes are not created in collaboration with an owner or client, all architectural and material choices are left to the builder and designer.
"Projects of this nature give us a chance to design something completely new from scratch," said Timmer. "Unlike many interior designers, I'm deeply involved the beginning of projects. I worked with Kenowa Builders beginning with the initial space place, through plumbing and electrical layouts, down to lighting fixtures and final details."
With the eye of a designer and the quality standards of a contractor, Timmer has high expectations for the products she selects. Viatera always exceeds her requirements.
Viatera Cirrus quartz, a material of choice for warm and inviting space
The award-winning home blends contemporary characteristics with cottage warmth. "The modern look is light and airy, but it can get a bit cold," Timmer said. "We brought in cottage details-like wainscoting and traditional lighting fixtures-to keep the space warm and inviting."
Viatera in Cirrus seamlessly bridged the gap between these two styles. "Cirrus is the clean canvas I used to pull polar opposite aesthetics together," Timmer said. "Viatera is a great unifying piece in the spaces I design."
· Viatera Cirrus Quartz from Musica Collection

White with subtle hints of gray. This piece invites you to float on a cotton cloud as it gently glides across the horizon. Experience the infinite beauty of the sky from this once in a lifetime vantage point.
Check out Viatera Cirrus quartz surface from Musica collection
Viatera Cirrus featured in master bathroom and award-winning kitchen
In the master bathroom, Cirrus pops against the dark cabinetry, bringing a bright, clean feel to the space. Hints of gray in Cirrus are accented by the dark hexagonal floors. The juxtaposition of the wood grain drawers and matte stone tile is softened and gently tied together with the airy countertop.
The bathroom effortlessly combines sleek contemporary design with warm, inviting textures and colors to create a relaxed, serene environment.
In interior kitchen designs, the clean white quartz countertop streaked with subtle gray brings together cheerful cabinetry and stainless steel appliances with dark wood floors and a butcher block island. The solid surface material ties the modern aesthetic with cottage details, creating a fresh, light atmosphere. Chosen from over 80 entries, the house won Best Kitchen in the $450,000-$500,000 price range during the Home Builders Association's Parade of Homes.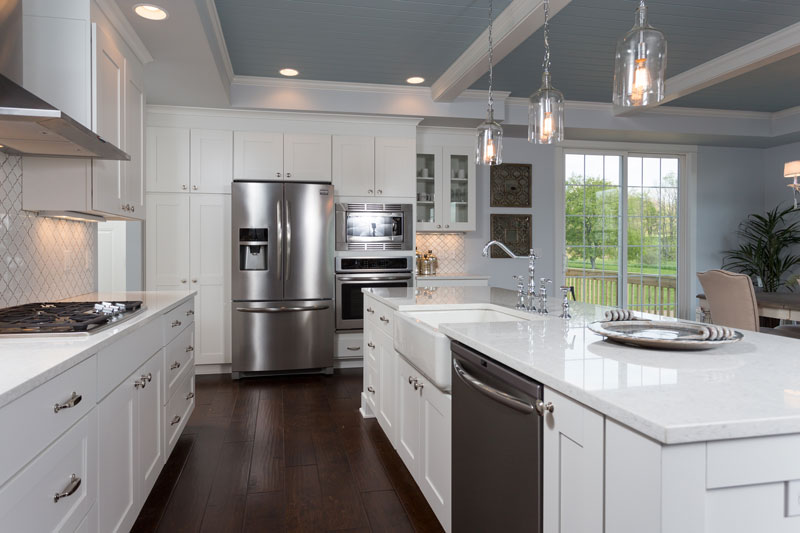 "This is a huge honor," Timmer said. "I think our ability to blend different styles really set us apart, and that wouldn't have been possible without Viatera."
Viatera, the best quartz surface product for kitchen and bathroom countertop materials
· Viatera Quartz Surface products offer a range of benefits: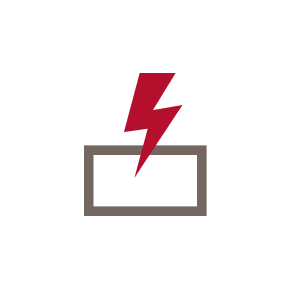 Durable
Made of 93 percent quartz, Viatera quartz surface material is stronger than most natural stone and does not scratch easily.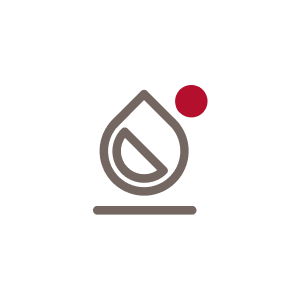 Hygienic
Viatera is non-porous without crevices or surface irregularities where harmful bacteria and mold may reside.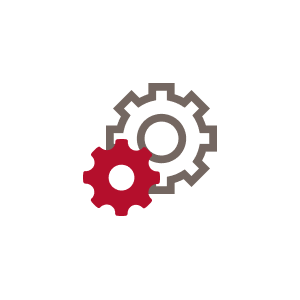 Low Maintenance
Viatera is a low-maintenance countertop option that does not require sealant, leading to lower lifetime cost than natural stone.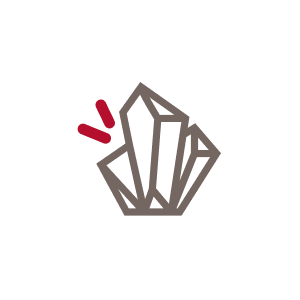 Nature-friendly Design
Viatera embodies a luxurious nature-friendly atmosphere through technology that reproduces the textures and patterns found only in natural stones and instills the theme of nature into the space design.
"From bathrooms to kitchens, I use quartz in almost every space I design because it's so durable," Timmer said. "Viatera is the best solid surface quartz product."
"With Viatera, I get the quality I expect in a range of color and pattern options perfect for all of my projects," Timmer said.
For both style and quality, Viatera quartz is designer's number one go-to product
"Viatera has been my number one go-to for over three years," Timmer said. "There isn't another company that offers anything close to the strength, durability and style of Viatera, all at a great price point."
Timmer will continue to use Viatera in her projects with Kenowa Builders.
"I can't think of a better product in terms of style or quality," Timmer said. "It's the best of both worlds."
Viatera quartz surfaces by LX Hausys
LX Hausys Viatera quartz surfaces include 93 percent quartz and offer 15-year limited warranties. As a nonporous product, harmful bacteria or mold won't penetrate the surface, making it safe for food preparation and other daily activities. Viatera withstands everyday wear and tear and offers high resistance to stains, scratches, and chemicals, ensuring long-lasting beauty and durability. Unlike natural stone products, Viatera doesn't require sealants.
Learn more about Viatera Quartz Surface.
Master Bathroom Interior Design Suggestion by LX Hausys
The master bathroom is a private space used only by the homeowners. According to industry research conducted, the percentage of millennials who wanted to install a His & Her bathroom alongside a bathroom renovation was 55%, which is significantly higher than the average from other generations, which is 29.7%. The result seems to take into account the millennials' tendency to be more individualistic than other generations.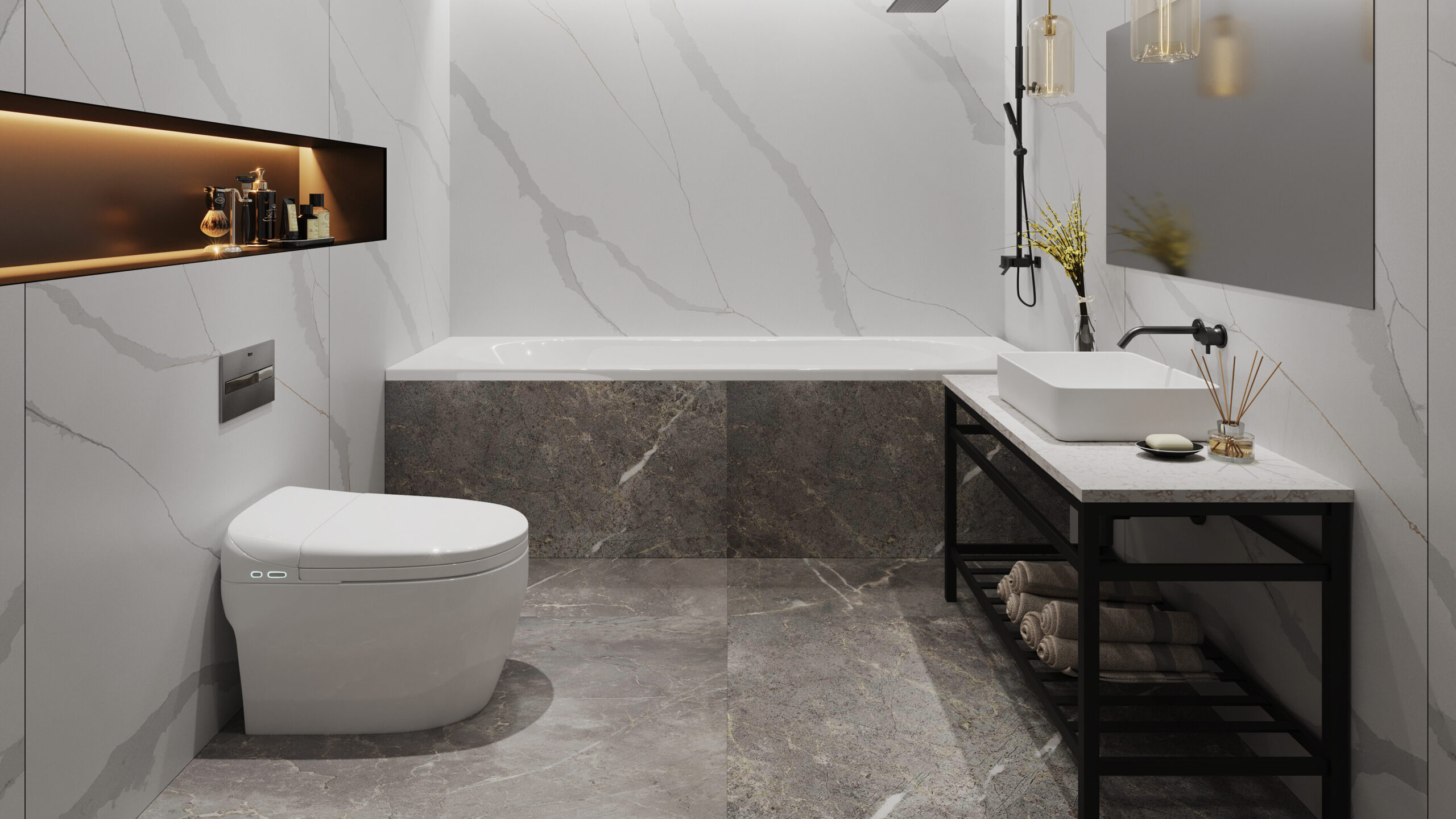 His and her bathroom vanity top sinks allow customized decoration of vanity, creating a little space only for yourself. Viatera is the ideal material that allows his or her sinks to be in various designs and make the space that millennials dreamed of.
Giving up on personal taste and enduring discomfort were inevitable when living with others, but not anymore. The solution is a complete spatial redesign with luxurious Viatera surface materials. This new type of bathroom designs especially designed for millennials is sure to make life more convenient by allowing individual preferences.
Master bathroom wall cladding interior design idea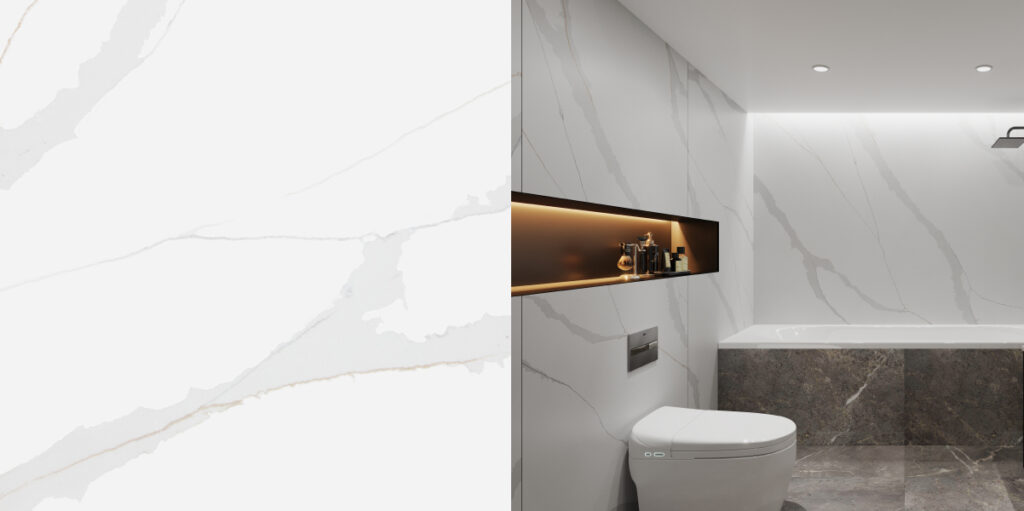 · Viatera Calacatta Sol
Sol bestows opulent shades of gold in its large-pattern veins, giving any room a cheerful glow. The striking white infuses your space with abundant brightness. What a perfect backdrop for the twirls of warm hues poking through like sunbeams on a sublime morning.
Take a look and imagine what's possible with Viatera Calacatta Sol.
Master bathroom vanity countertop design idea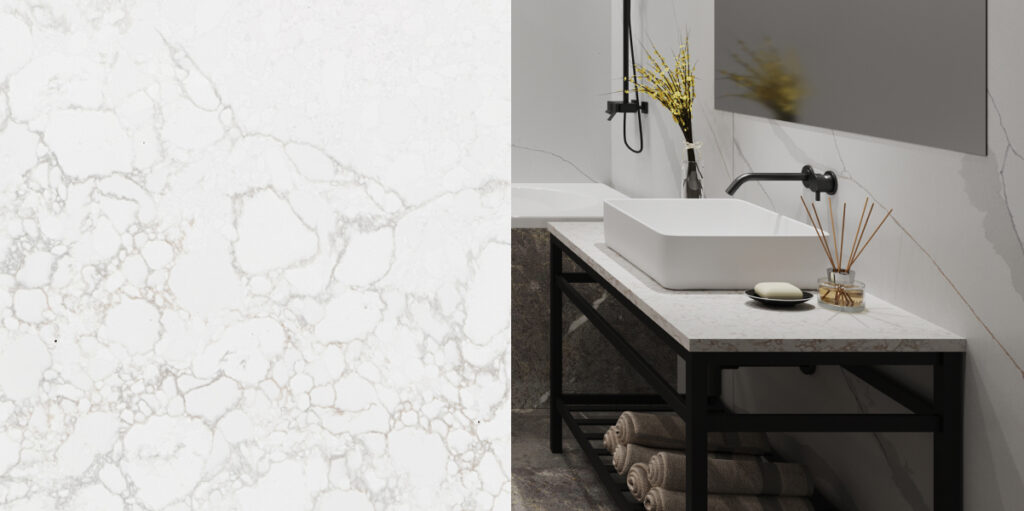 · Viatera Adagio Gold
Like a tender melody, this design whispers promises of sweet moments to come. Subtle gold veins articulate their bright notes without missing a beat. The white base quartz color, soft and brilliant at the same time, has more in its repertoire than meets the eye.
Check out Viatera Adagio Gold to enhance space.