It's not easy to choose quartz countertops when there are so many brands on the market. Here is everything you need to know about Viatera quartz by LX Hausys and why it's an excellent choice for your next kitchen or bathroom design.
What is Viatera?
Viatera is a quartz material for commercial and residential countertops, worktops, and vanities that combines up to 93% quartz, one of the hardest minerals on earth, with innovative polymers and colorfast pigments. The fabrication process occurs under intense heat and pressure and creates the highest quality quartz.
Viatera quartz includes five high-quality collections in numerous colors and styles. Viatera uses the most excellent quartz to design strong and stylish kitchen, bath, and work countertops. Every Viatera slab is inspected to meet our highest standards and includes up to 93% natural quartz. The non-porous quartz surfaces are strong, sanitary, and easy to maintain.
Viatera Quartz Design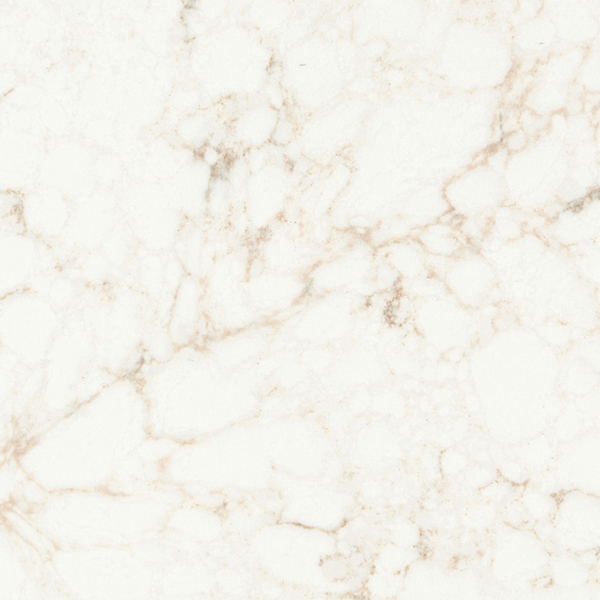 Viatera comes in many colors and styles and offers large format slabs to accommodate larger installations with fewer seams.
Viatera is designed around the idea that a countertop is where life's moments happen. Whether you need a surface that meets the demands of daily life or one that withstands the wear of commercial applications, Viatera is a great option. Viatera quartz is available in many colors and styles, giving you the freedom to create a space that fits your life and design vision.
Viatera Quartz Benefits: Strength and Durability
Quartz is more durable and resistant to scratches, chips, and cracks than other surfaces. It also resists water damage, stains, mold, and bacteria, making it an exceptional choice for home or professional environments.
Viatera Quartz Benefits: Hygienic
Viatera provides the allure of natural stone without any crevices or pits, where mold and bacteria can hide. It's non-porous and doesn't require waxes, sealants, or unique cleaning products, unlike marble and granite.
Viatera Quartz Benefits: Sustainability

Using an eco-friendly manufacturing process, Viatera is National Sanitation Foundation (NSF) and GREENGUARD® certified. LX Hausys America earned Declare Label achievement for its entire portfolio of Viatera Quartz Surface products. Issued by the International Living Future Institute (ILFI), Declare labels provide an important level of transparency by disclosing all product ingredients, enabling customers to see the contents of a product so they may make informed purchasing decisions.
Viatera Quartz Benefits: Stain Resistant
Viatera Quartz is non-porous and resists staining. Routine cleaning should be done with warm water and a sponge or dish towel. This also helps prevent the buildup of mineral deposits from hard water. Using a little dishwashing liquid, a microfiber cloth, or a textured sponge suitable for non-stick cookware can help remove spills or splashes. For best results, wipe, don't scrub, rinse with clear water, and buff dry so the finish looks its best. Splashes, spills, and watermarks can also be cleaned with household cleaning products. Do not use abrasive cleaners like Ajax® or Comet®, or a scrub pad unsuitable for non-stick cookware.
While Viatera is stain-resistant, some stains are more difficult to remove than others. For dried spills, a non-abrasive scrub pad can be used. For substances such as paint, gum, or food, carefully use a razor blade to scrape away the residue prior to cleaning. The scraping may leave a gray metal mark on the surface, which can be easily cleaned using a cleanser and non-abrasive pad. For stubborn spots or stains, apply a pad of soaked paper towels and approved cleanser to the area and allow it to sit for a few minutes before cleaning and buffing. Rinse thoroughly and hand-dry to remove cleaning residues.
Viatera Quartz Benefits: Heat Resistant
The way quartz is made makes it heat tolerant but not completely heat resistant. Prolonged exposure to too much heat can damage it. Use a trivet or hot pad under hot cookware and any heat-generating appliance, such as slow cookers and toaster ovens.
Viatera Quartz Benefits: Color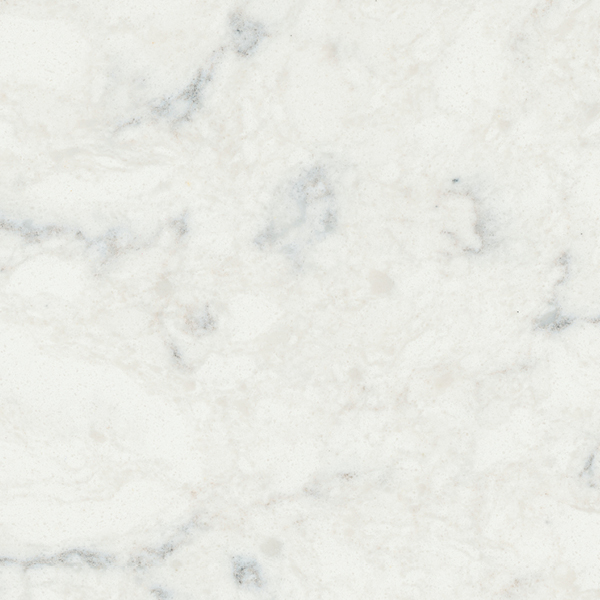 Viatera quartz comes in many on-trend colors and styles and isn't limited to what can be found in nature. It has a contemporary, opulent, and consistent appearance. Natural stone coloring and veining vary from slab to slab.
Viatera Quartz Benefits: Quality
Produced with the finest quartz, Viatera is a durable and elegant surface, especially for kitchen and bath countertops. Every slab goes through a quality check of the highest standards to offer only the best countertop surfaces.
Viatera Quartz Benefits: 15-Year Warranty
Viatera offers a 15-year limited warranty that is among the best in the industry. Warranty registration is required.
Viatera Quartz Benefits: Strength and Durability
Different from other stone products, Viatera doesn't require sealing and is built to last a lifetime. It will endure everyday wear and tear with a higher resistance to stains, chemicals, and heat. With proper care and maintenance, your Viatera quartz countertop will remain beautiful and durable for many years.
Viatera Quartz FAQ
· Who manufactures Viatera Quartz?
LX Hausys makes Viatera quartz countertops. LX Hausys America, Inc. is a part of Korean-based LX Hausys Ltd., one of the world's leading providers of building and decorative materials employing more than 4,300 employees spanning the globe. Headquartered in Atlanta, GA, LX Hausys America uses the industry's most advanced technology to design beautiful, functional spaces with eco-friendly and sensible products.
· Does LH Hausys offer a warranty?
Viatera offers a 15-year limited warranty* among the best in the industry. * Warranty registration is required.
If you're looking for an affordable luxury countertop that is durable, safe, and easy to clean and maintain, check out all Viatera colors by LX Hausys.
Contact Us
If you're a homeowner needing assistance, we're happy to help. Fill out a brief form and contact us today; someone will reply to you promptly. If you're a designer or trade professional looking for samples, products, or information, our experts can assist; contact us now.