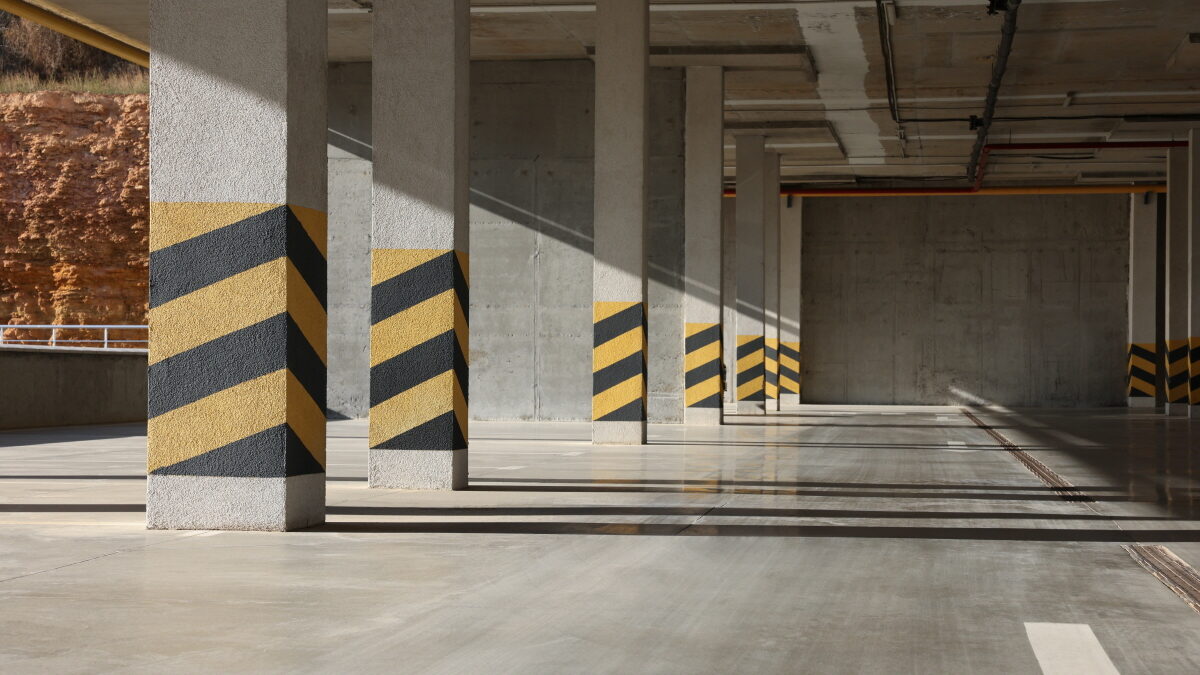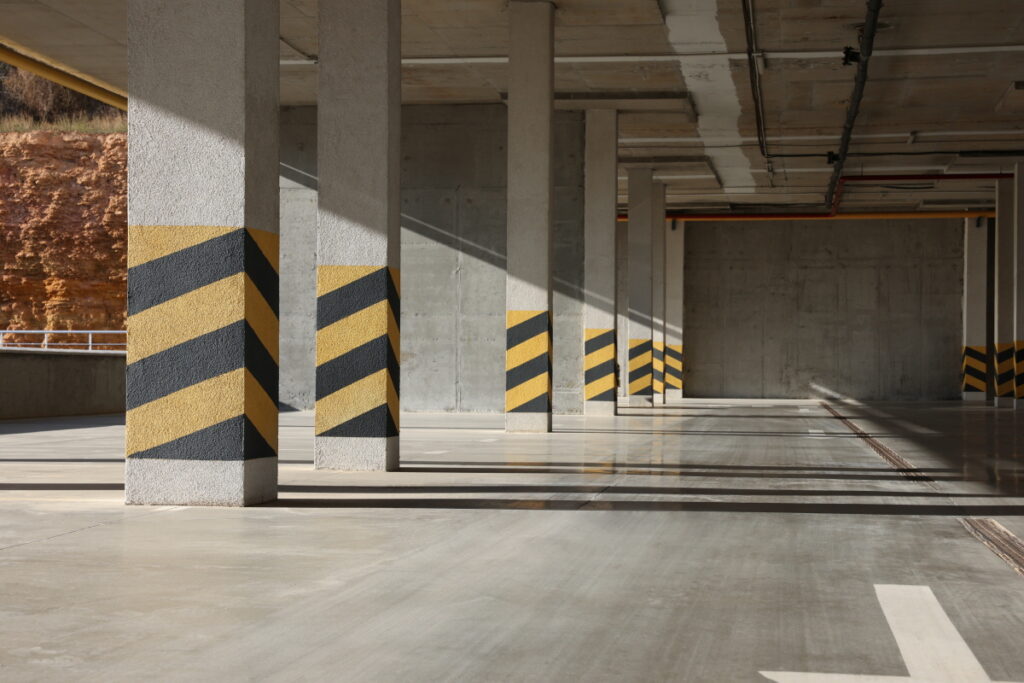 For many homeowners, the garage is more than just a place to park and store vehicles; it's also a place for storage, a bonus area for exercise equipment, and a workshop for various projects. No matter how you use your garage, you'll want to choose strong, durable flooring that enhances your home's look and value. This article will explore the best garage floors based on durability, installation, and other factors. We'll also review some of the most popular garage flooring options, including luxury vinyl plank, concrete, epoxy, and rubber, and how they compare. So, let's get started.
Factors to Consider for Choosing the Most Durable Garage Flooring
Like any other flooring decision, garage flooring should support your lifestyle, including how you plan to use your garage. You'll also want to consider weather factors in your area and whether or not you're in a dry or humid climate. Does your region experience a lot of snow or rain? Does the wind blow in sand or other particles?
Weather considerations will directly affect your maintenance routine, safety factors, and the durability of the flooring material itself. In addition to these factors, you'll also want to evaluate your flooring options based on costs, ease of installation, stain and slip resistance, and design aspirations. Now let's look at some garage flooring options and how they hold up in various situations to determine which options are the most durable.
Recommended Garage Flooring Options
· Luxury Vinyl Plank or Peel and Stick Vinyl Flooring for Garage Floors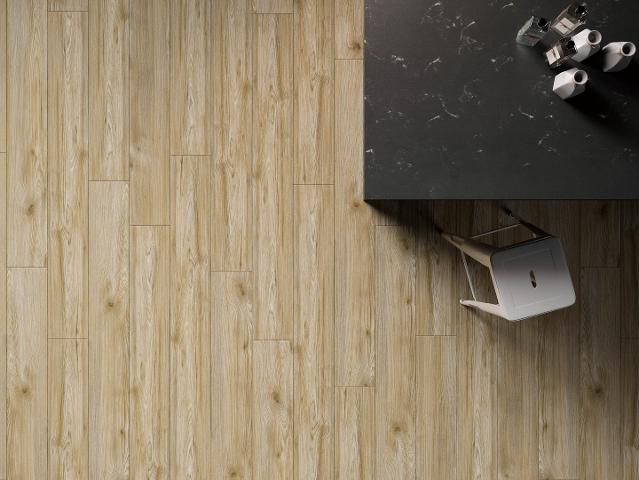 You may be familiar with luxury vinyl plank (LVP) and its peel-and-stick option as an interior flooring material. Still, it can also be an excellent choice for garage flooring, turning a dull storage space into a more comfortable bonus area for family activities, home projects, or workouts from home. Made from durable vinyl, this flooring comes in many different colors and patterns, including those that mimic wood and stone, allowing you to add style to your outdated or average-looking garage.
· Installation
Luxury vinyl flooring is easy to install, with available peel-and-stick or click in place options. You'll want to start with a level, clean surface free from cracks or damages. You may need to fill holes and crevices to ensure an even consistency and strong adhesion. You'll also want to ensure the surface is completely dry and moisture-free before applying the vinyl planks. Garages prone to moisture and flooding may not do well with vinyl flooring.
· Durability
Luxury vinyl tile, planks, and flooring contain multiple layers, including a wear layer, to make it scratch- and stain-resistant. Thicker wear layers typically provide more protection against scratches, stains, and damage. Choosing vinyl flooring with a thicker wear layer can help enhance its durability factor. While vinyl flooring can withstand much foot traffic, heavy items can create dents, scratches, and damage. Extreme changes in weather, direct exposure to sunlight, and excess moisture from flooding can also damage the floor and cause issues in performance and aesthetics, including warping and discoloration.
Tile Flooring on Concrete for Garage Applications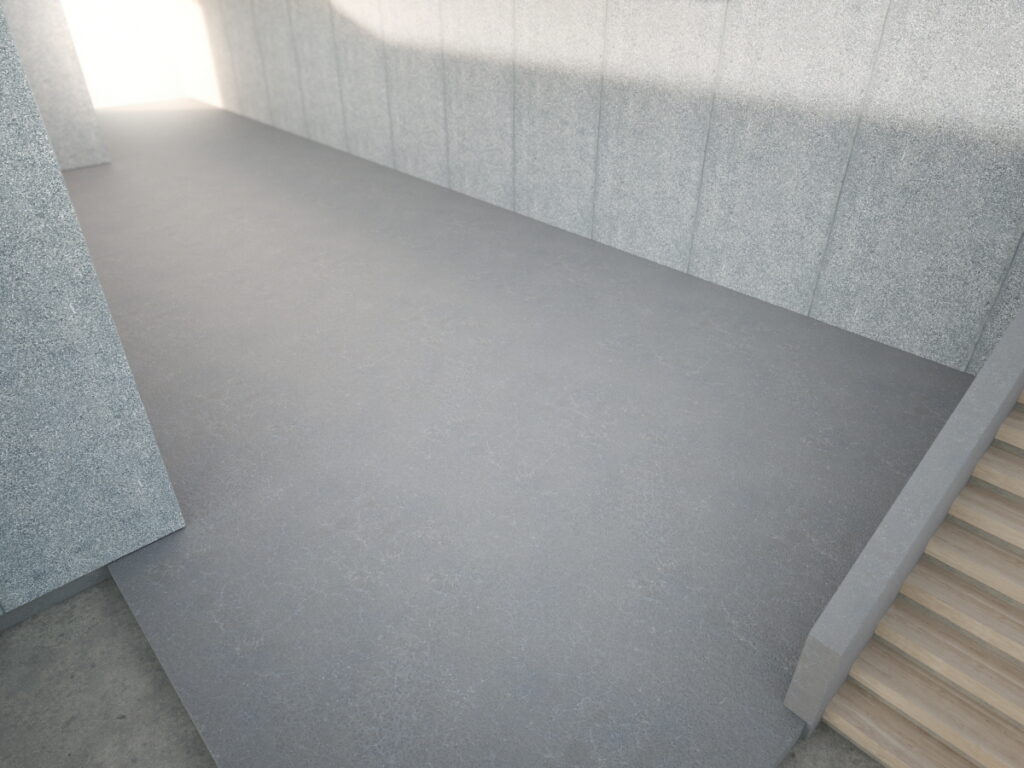 When it comes to tile, there are numerous options and materials to choose from, but they aren't all suited for garage use. Thermoplastics such as polypropylene and PVC (polyvinyl chloride) vinyl are the two most popular options for garages. These tiles can provide a layer of cushion and comfort on top of the concrete substrate, and they can also offer slip resistance and are easy to install and replace at an affordable price.
· Installation
Plastic and vinyl garage tiles often feature interlocking pieces that fit together like a jigsaw puzzle without needing adhesives or special tools. Tile is one of the easiest and fastest ways to upgrade your garage flooring, allowing you to use the flooring immediately after installation. The tiles can also be combined in various ways to create exciting designs, layouts, and multiple color schemes. Before installing the floor, you'll want to be sure it's clean and level. If you ever need to replace a tile or section of tiles, removing the damaged area and replacing it with  new tile is relatively easy.
· Durability
PVC and polypropylene tiles are highly durable and wear resistant. Many of them are waterproof, and some even feature convenient drainage holes. While most of these tiles have good chemical and wear resistance, they can be damaged by sharp objects, which can pit, tear, or penetrate the surface. Direct exposure to sunlight and UV rays can discolor or fade the floor, and extreme temperatures may cause the flooring material to expand or contract, making the surface uneven.
Epoxy Flooring for Garage
Epoxy flooring is one of the most popular coating options for garages. Applying an epoxy coating to your garage floor protects the concrete underneath and creates a smooth, solid surface and tight seal, making the flooring easier to clean. Epoxy coatings are available in numerous colors and finishes, including a high gloss; some also feature slip resistance.
· Installation
Unlike the other garage flooring options, epoxy coatings can challenge even the most skilled DIYers. The concrete must be perfectly prepared before adding the epoxy layer. Preparation often requires etching, grinding, and blasting the concrete to ensure the epoxy layer will adhere properly and create a strong chemical bond. Once the concrete is ready, you'll need to mix the epoxy and apply it quickly before it hardens and dries. Creating a smooth, even layer requires speed and precision. You'll also have to wait several hours for the epoxy to cure. Some manufacturers recommend waiting up to 24 or 48 hours before using the floor. With all the preparation time and installation nuances, it's best to use an experienced or professional installer for this type of flooring.
· Durability
Epoxy flooring creates a seamless, hygienic seal and a smooth surface that's easy to clean. Epoxy flooring resists wear, heat, oil, and stains better than many other options. It's not unusual for the coating to last 20 years or more, but it will probably require a fresh coat of epoxy at some point during its lifetime. You should also know that once you've applied epoxy to your concrete, it's practically impossible to remove.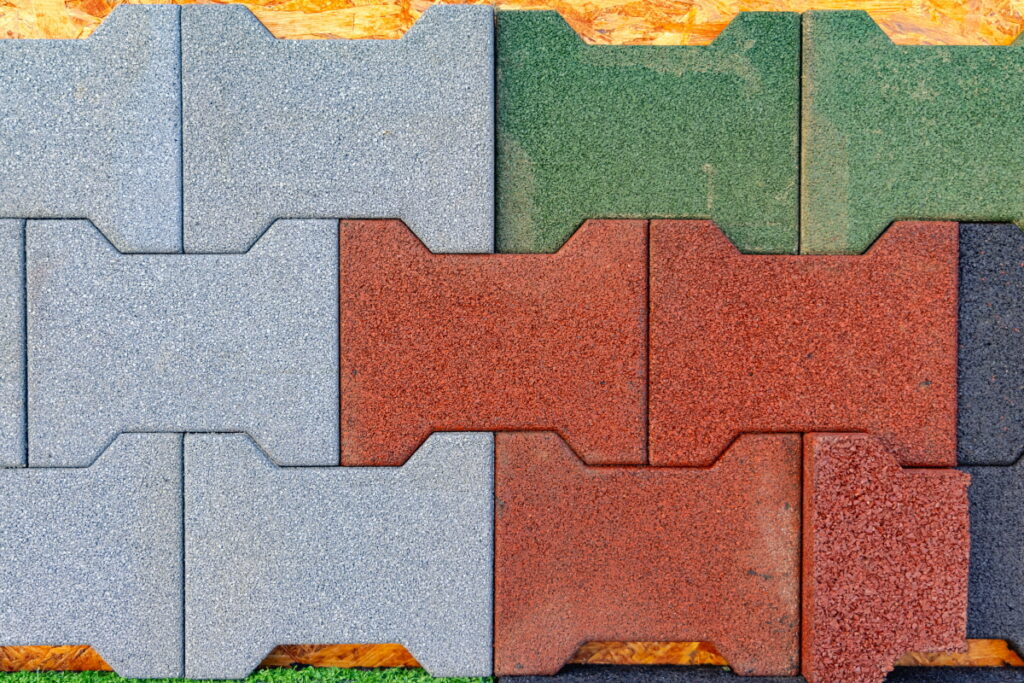 Rubber flooring comes in several formats, including rolls, peel-and-stick tiles, and interlocking tiles. Rubber flooring withstands a lot of traffic and is relatively easy to clean, making it a good choice for garage flooring. It also provides a layer of comfort and comes in various thicknesses, colors, and styles. Rubber flooring can be expensive, but if you want a comfortable, easy-to-maintain, durable garage floor, you may want to consider it.
· Installation
The installation process depends on the format and type of rubber flooring. Interlocking tiles and peel-and-stick tiles are easier to install than rolls. Rolled rubber flooring must be glued down on the concrete, making the installation process longer and more complicated than rubber tiles. As with any garage flooring, you'll want to prepare and examine the concrete slab or subfloor. You'll need a flat, dry, clean surface without gaps or cracks. Rubber flooring can bend, sink, or bubble around gaps and holes.
· Durability
While rubber is highly durable, there are a few drawbacks to be aware of. If you have a lot of moisture or live in a humid environment, the seams can allow water to gather below the surface and become a breeding ground for bacteria and mold. Some rubber products are more moisture-resistant than others, so you'll need to pay attention to the quality of the material. Still, rubber can withstand vehicle loads and heavy equipment and provides good shock absorption for dropped tools and daily wear and tear. Rubber flooring also resists damage from oil, grease, and gasoline; however, these spills may cause a safety hazard. Overall, rubber can last a long time and be a good investment if installed correctly in areas with minimal moisture.
Contact Us
If you're trying to determine the best garage flooring options for your next project, the flooring experts at LX Hausys can help. We'll be glad to consult with you. Whether you're a homeowner or designer, you can contact us, and we'll reply promptly.