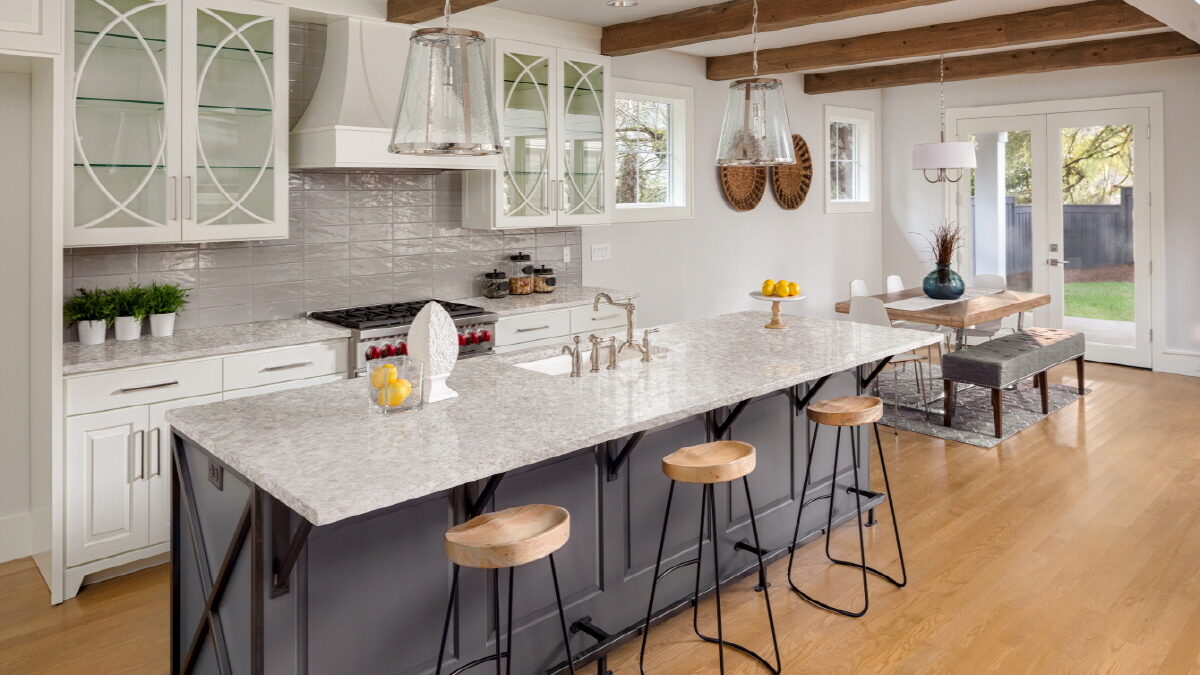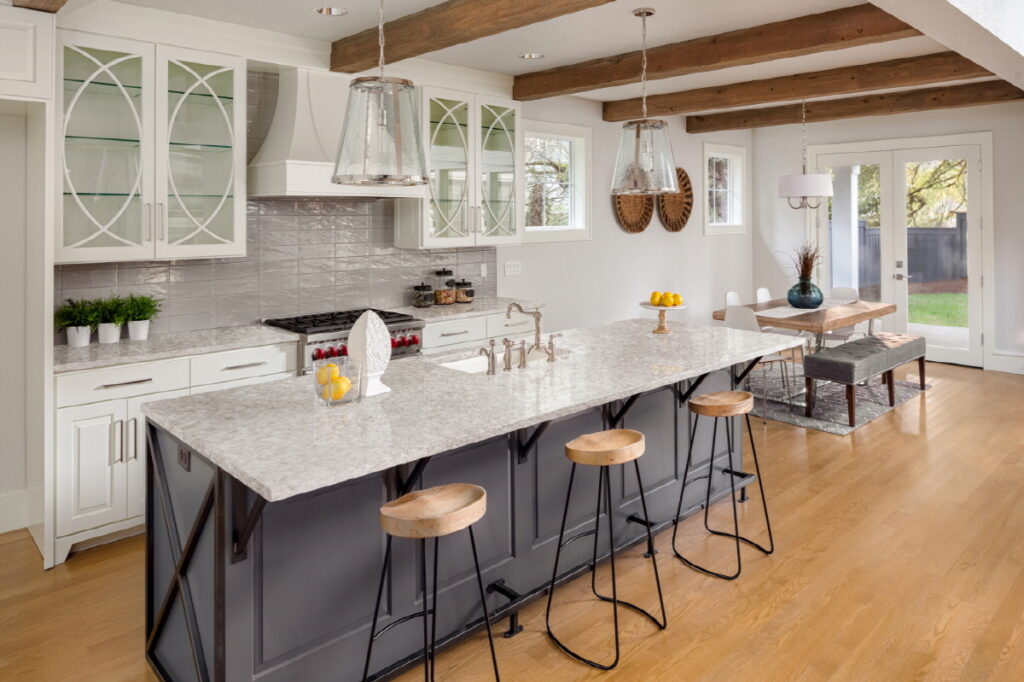 Porcelain and quartz are both excellent countertop materials. But if you had to choose between the two, which would you prefer? See the comparison below before you decide.
Selecting the best countertop surface that's perfect for your kitchen or bath can feel like a tremendous chore. With a wide range of materials to pick from, which one will fit perfectly into the design of your home? You may have prior knowledge of some of the old regulars such as marble or granite, but have you considered fabricated stone surfaces, like quartz or porcelain? These manufactured materials are quickly becoming much more popular.
While there are many benefits to consider with each option, one of the main draws for both quartz and porcelain is the sheer variety of styles available. You can achieve almost any look you can imagine with these countertops.
What Is Quartz?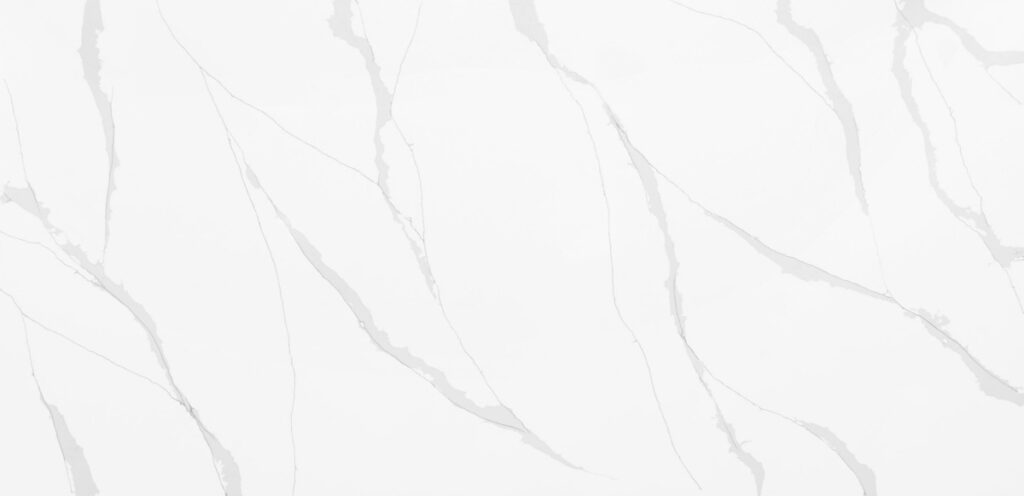 Quartz countertops are synthetic surfaces blending the best of natural stone with leading-edge manufacturing. Using crushed quartz crystals, along with resin and pigments, quartz is constructed to replicate the look of stone.
Quartz countertops are nonporous, hygienic, and resist abrasions and blemishes, creating a surface that offers greater durability. They are also easy to clean and maintain and don't require sealing like natural stone countertops.
What Is Porcelain?
Porcelain countertops are created from clay and fired in a kiln at extreme temperatures, giving it an advantage in heat resilience. Porcelain comes in an assortment of colors and patterns and is simple to clean and maintain. This durable, dense, lightweight surface repels moisture absorption and routine sealing is not required. A glaze, however, is advised to reduce permeability and boost durability.
What is the difference?
Both quartz and porcelain make great options for countertops. The main difference between quartz and porcelain is that quartz is a solid and resilient material that will stand up to daily countertop use.
Obviously, there are quartz surface pros and cons, but when evaluated against porcelain, quartz has a definite design advantage in the depth of its color and patterning. Patterns on porcelain have little depth, with the design being surface deep. That means if you should get a chip or damage your countertop in some way, that blemish will be more noticeable on porcelain since the design doesn't go all the way through the material.
Which is more durable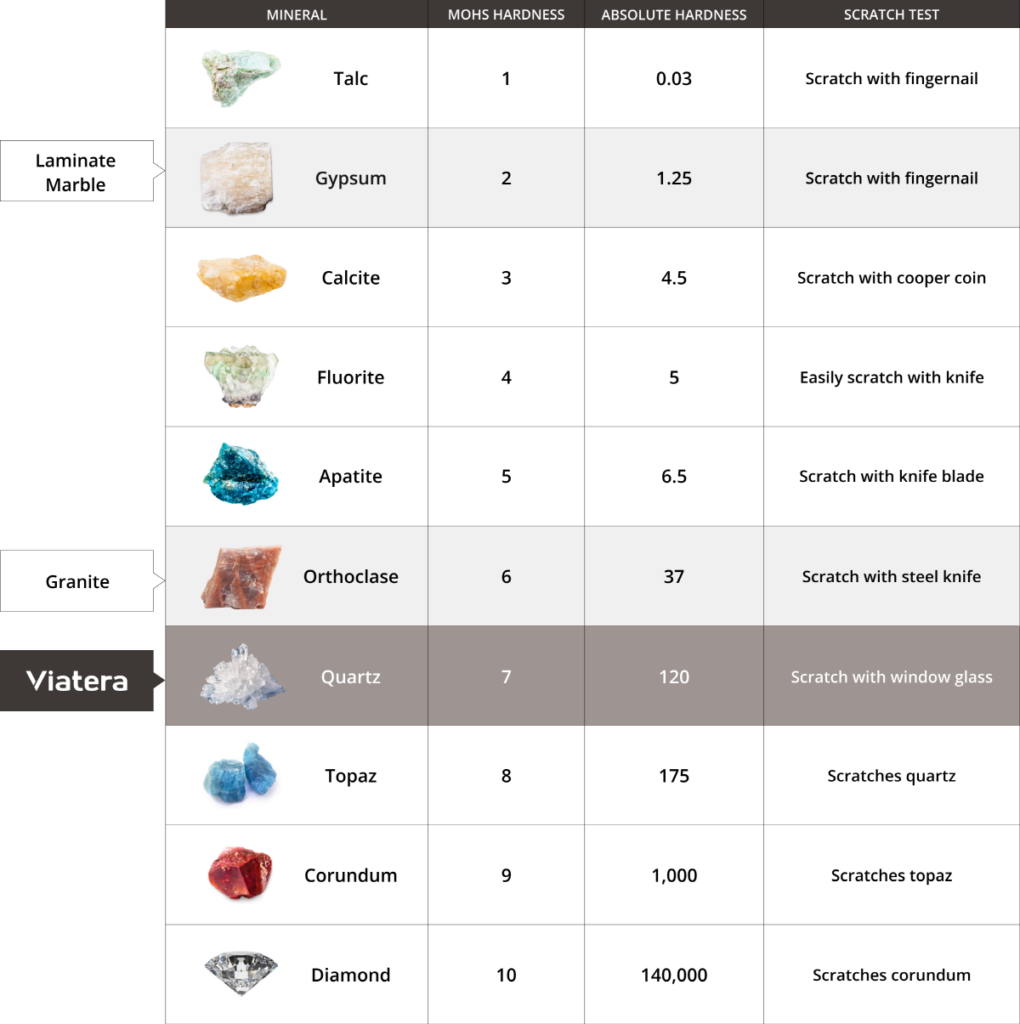 Porcelain resists scratches, chips, and cracks, but the delicate slabs can be difficult to work with and can break easily during transportation or fabrication. As we mentioned early, the design is stamped on the surface of the porcelain, so when worn or marred, it may reveal the absence of color and pattern underneath. Because of its fragility, working with porcelain can be challenging, raising installation costs.
Quartz has remarkable durability and doesn't require sealing like other stone surfaces. It does not stain or scratch easily. It is possible to buff or polish out light scratches or repair deep scratches with a filler. Many countertop fabricators are also available to repair quartz should it get damaged.
Which is more resistant to scratches
Both quartz and porcelain are reasonably resilient to scratching. Porcelain countertops can be scratched with ceramic knives, so they always require a cutting board. Porcelain leaves sharp, ragged edges that need a professional to restore the countertop to its original shine.
Quartz will resist chips and cracks more effectively than many other countertop surfaces, including porcelain, because of how it is manufactured. It does not stain or scratch easily. In fact, you can rub light scratches out with polish.
Which has more diverse edge options
As porcelain is thinner than quartz, there are not as many edging options offered. To suggest the image of a thicker countertop, square or mitered edges are commonly used with porcelain, giving a reduced amount of design options.
Quartz surfaces offer a greater number of choices than porcelain. Edging selections for quartz countertops include ogee, straight, beveled, and full bullnose. Quartz's edging variety matches many different kinds of room styles, from conventional to transitional and contemporary.
LX Hausys Surfaces offers a wide selection of edge treatments. Select from a simple rounded corner to the complex multi-toned, multi-tiered rolling edges that add that special finishing touch to your solid surface counter.




Beveled Edge – Maintains the surface's thickness, but with a ¼" or ½" angular top edge.
Bullnose Edge – A completed rounded edge.
Eased Edge – A slightly rounded top edge that still maintains the surface's thickness.
Ellipse Edge – Rounded top and bottom edges with a flat face.
Knife Edge – A sharp, blade-like edge.
Reverse Ogee Edge – Similar to Roman Edge, but reversed.
Roman Edge – An elaborate ogee-style edge design inspired by Roman architecture.
Roundover Edge – A semi-circle rounded top edge.
Which is better, quartz or porcelain?
The popularity of porcelain countertops is growing. However, while porcelain countertops cost less in the short term, they are outdone by the numerous enduring advantages of quartz.
The nonporous surface of quartz makes this countertop a hygienic, stain-resistant, easy-to-clean product that will last for an exceptionally long time with minimal maintenance. Because quartz is more durable and easier to maintain than porcelain, it is a better choice for a countertop. Quartz is a beautiful option to match any room and conveys all the luxury and allure of more expensive stone countertops. When it comes to kitchen and bath countertops, it's hard to beat quartz for its style and performance.
Viatera Quartz Collections

Viatera by LX Hausys uses only the finest quartz for durable and elegant kitchen, bath, and work countertops. Every quartz slab is inspected to meet our highest standards and includes up to 93% natural quartz. Viatera's nonporous quartz surfaces are strong, hygienic, and easy to clean and maintain.
Using an eco-friendly manufacturing method, Viatera is National Sanitation Foundation (NSF) and GREENGUARD® certified. LX Hausys America gained Declare Label achievement for its complete portfolio of Viatera Quartz Surface products. Issued by the International Living Future Institute (ILFI), Declare labels offer an important degree of transparency by divulging all product ingredients, allowing customers to get the information in a product so they may make educated purchasing decisions.
Viatera quartz by LX Hausys comes in five collections, with varying colors and styles.
Calacatta is inspired by Calacatta Marble and offers bright, natural white backgrounds, intricate veining, and elegant patterns.
Masterpiece includes an inspiring palette of stylish hues and unique designs, with on-trend colors and both bold and subtle designs.
Musica draws inspiration from natural stone with the perfect symphony of light and dark hues with deep, rich complexity.
Urban boasts concrete-like designs lending edgy appeal with an industrial look softened by captivating marbling throughout.
Classic is made up of timeless colors drawing inspiration from the earthy and ethereal tones found in nature. From brightest to darkest, this collection offers something for everyone.
Contact Us
If you're a homeowner needing assistance, we're happy to help. Fill out a brief form and contact us today; someone will reply to you promptly. If you're a designer or trade professional looking for samples, products, or information, our experts can assist; contact us now.