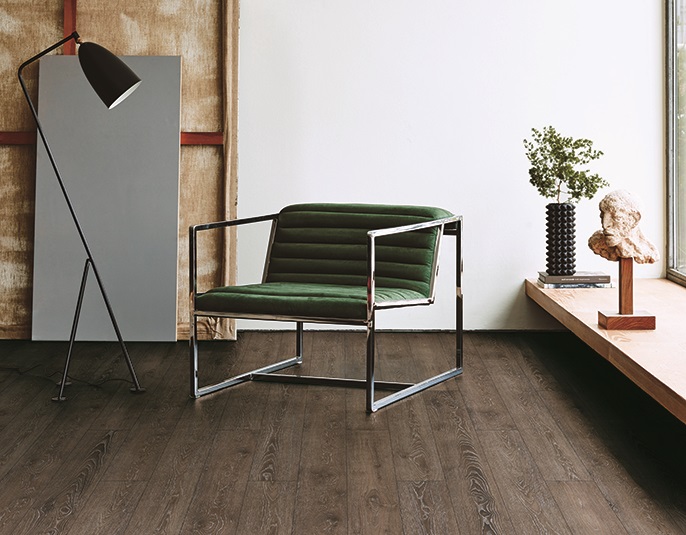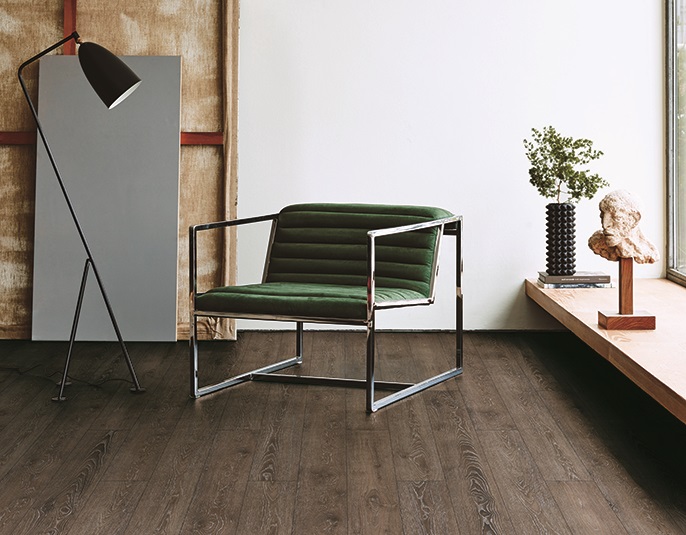 When creating an inviting, aesthetically pleasing environment, floor color is an integral part of the decision process. Floor color trends come and go, and while black floors may be on-trend, they may not be suitable for your space. In addition to looking at floor color trends, you'll also want to consider other factors, including how the color will complement other decor and materials, how easy the color will be to maintain, available lighting (both natural and artificial), the size of the space, and personal preferences. This article will explore seven of the most popular floor color trends and how they affect the look and feel of residential design.
Flooring colors span a range from light to dark tones. Opting for the ideal color requires thoughtful consideration of location, foot traffic, space dimensions, and upkeep routines. Light shades may demand more maintenance because they may not be able to adequately conceal stains or scuffs but they can create an illusion of spaciousness. Dark hues on the other hand are adept at concealing unwanted soiling or stains and can add visual appeal. But at the same time they can also make spaces feel smaller. Let's explore the world of flooring colors, trends, and their influence on different environments.


1. Gray Flooring
Gray floors have been the number one choice for many years, but many experts say gray interiors are losing traction in favor of warmer neutrals such as brown and taupe. Still, gray remains a popular favorite for many homeowners, especially those looking to design a versatile, cool, modern, and sophisticated space.
Gray is a cool color that works with many other decor choices. With gray floors, versatility is part of its appeal, as it can work with various colors, from pastels to bright and bold hues, patterns, and metallics. Gray flooring pairs beautifully with white, blue, black, and many other colored cabinets; it can also complement warm and dark wood cabinetry. Almost any fixture will work with gray, including stainless steel, brushed nickel, matte black, solid brass, copper, and bronze. Similarly, gray floors can work with various wall colors, paints, and soft surfaces.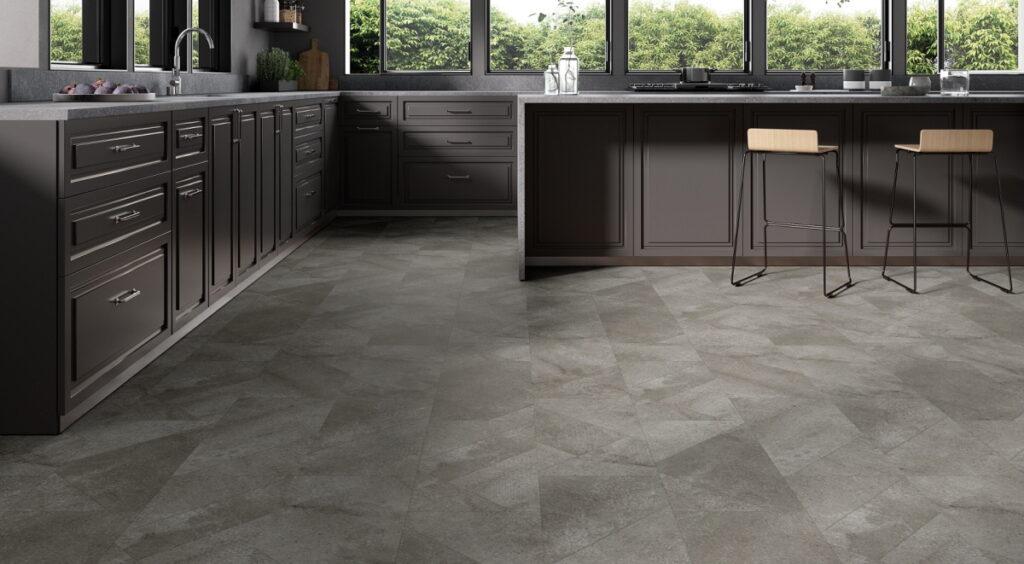 2. White Flooring
White floors may be a turn-off for some due to their light color. But high-performing, easy-to-clean white floors are an attractive choice for many interiors. Clean white floors can make a space look tidy and hygienic. White reflects light, making spaces look brighter and more expansive.
Like gray, white floors are versatile and provide the ideal contrast for many interior design elements such as cabinets, wall colors, and fixtures. White is a neutral, blank canvas for the imagination and complements nearly any design style. What's more, white is viewed as timeless, expansive, and bright, and white floors coordinate with many design styles, including rustic, modern, Scandinavian, minimalist, maximalist, and more. White floors can be a good choice for living spaces, kitchens, bathrooms, bedrooms, and entryways or hallways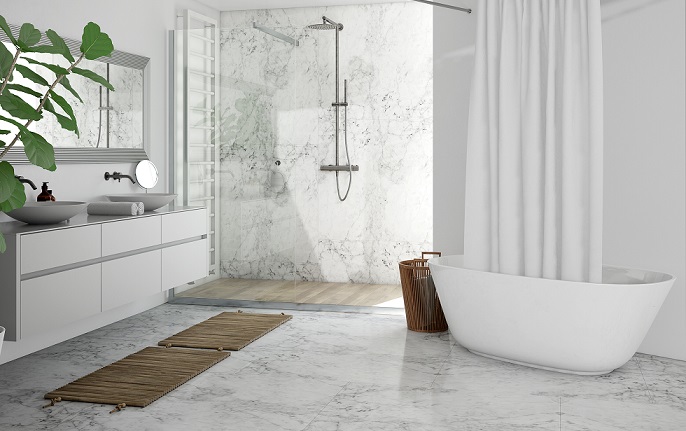 3. Black Flooring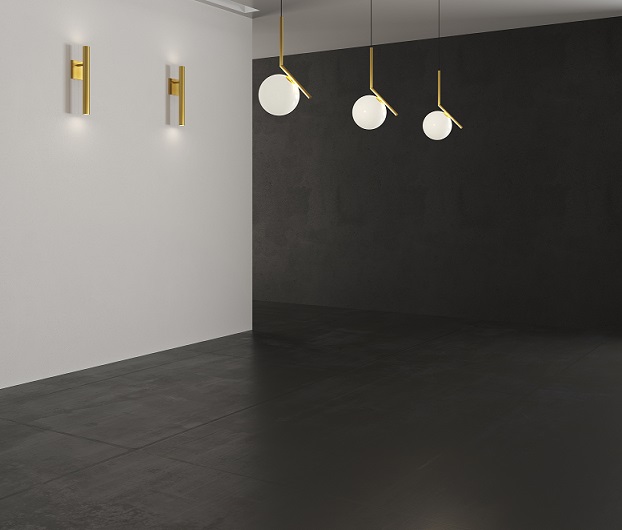 Black flooring offers a distinct and elegant aesthetic that can transform the look and feel of residential spaces. Like white and gray flooring, black floors can be a versatile design choice coordinating with many other colors and products. Black floors can create a high-end, sleek, timeless elegance.
Pairing black floors with light-colored walls or cabinets creates contrast that is visually appealing. Using black floors with deep rich-colored walls, cabinets, and decor featuring navy or burgundy elements for example, can accentuate black flooring's dramatic effect. Black floors can be an appealing choice for living rooms, kitchens, bathrooms, bedrooms, and anywhere you want to add opulence, luxury, and contrast. 


4. Brown Flooring
Brown flooring comes in shades like tan, beige, taupe, walnut, chestnut, coffee, mahogany, and dark chocolate brown. Light and medium browns are quickly becoming some of the most coveted flooring choices for versatility, warmth, and comfort. Many wood and stone floors fall into the brown category, with a range of light, medium, and dark brown hues.
Light brown floors, including beige, tan, and taupe, impart a sense of openness and airiness to a room. Light brown flooring is highly versatile and works well in spaces where you want to create a warm and inviting atmosphere without making the room feel too dark. Light brown flooring complements a variety of decor choices and styles. Medium brown floors, including chestnut or oak shades, balance warmth and richness, while dark brown floors, such as espresso or walnut shades, exude a sense of luxury and sophistication. Brown floors can help add warmth, comfort, coziness, and a sense of natural beauty to any space.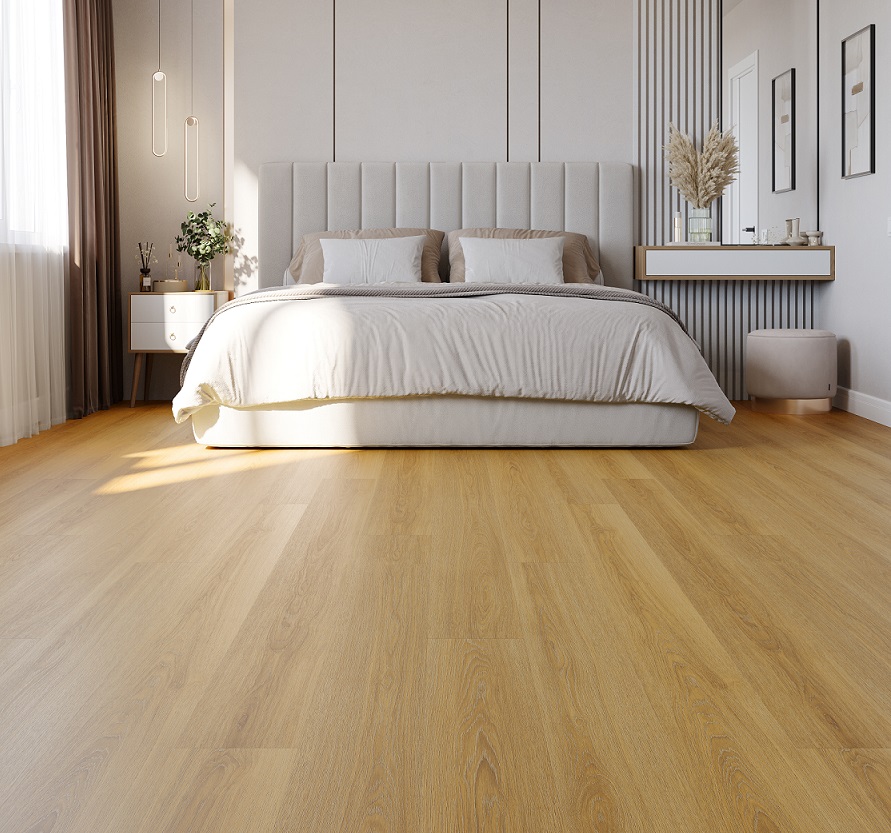 5. Blue Flooring
Blue flooring includes a variety of shades, from pastels to deep indigo. Blue is often associated with calmness, tranquility, and relaxation, making blue floors ideal for spaces where a touch of serenity may be required such as bedrooms, bathrooms, or living rooms. Blue floors evoke a cooling effect within bright, sunlit saturated areas and can create a connection with nature, reminding us of oceans and the sky. Lighter blue flooring can add a sense of calmness and tranquility, while brighter, energic blues can create an attention-grabbing focal point.
Blue is a color less commonly found in natural materials; however, some natural stones, like blue marble or blue granite, can be used for flooring. Additionally, blue-tinted wood stains and engineered materials can mimic the appearance of raw materials while offering the desired blue hue. Due to its rarity in natural materials, blue flooring often becomes a distinctive feature that sets a space apart.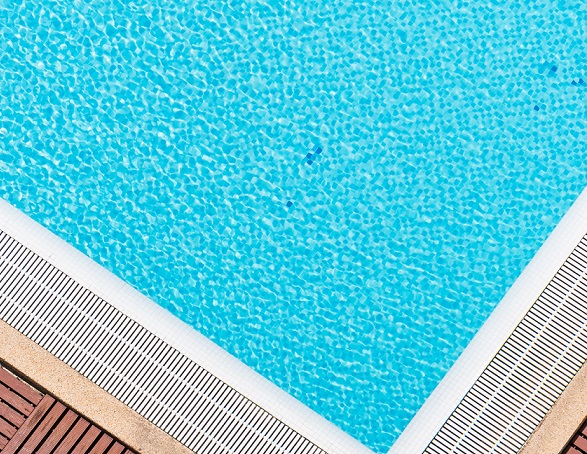 6. Green Flooring
Green is a color associated with nature, freshness, and tranquility. Green flooring can infuse a room with a lively and vibrant ambiance reminiscent of outdoor environments. Green comes in various shades, from muted pastels to bold emeralds. This range of hues provides multiple opportunities for coordinating with different decor elements. Green floors can be a bold and lively choice for living rooms, bedrooms, or even kitchens.
Green is another color that can be hard to find in natural flooring materials such as wood and stone. While natural materials like hardwood floors can be stained green, engineered options are better for those looking for specific green color choices. 


7. Red Flooring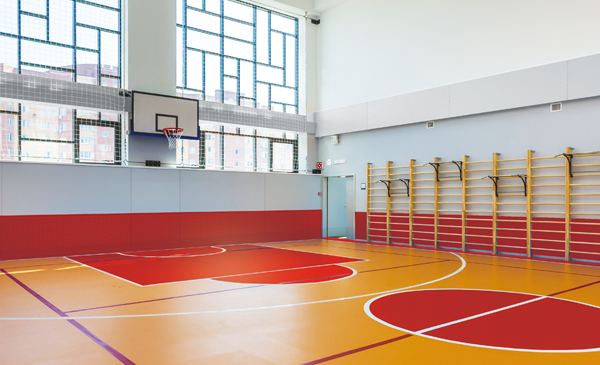 Red flooring is a bold and dynamic choice, adding a sense of energy, vibrancy, and emotional interest to a space. The color red is associated with passion and excitement, and when used in flooring, it can create a captivating focal point in various residential settings. Red flooring is often used where warmth and energy are desired, such as in living rooms, gyms, TV rooms, or entertainment areas.
Red floors are less popular than other colors and must be carefully balanced with neutral decor to prevent the floors from becoming a distraction. Red is rare in natural materials, though some stone flooring can have reddish-pink hues, and some natural woods can have red undertones. Consider vinyl and engineered floors if you're looking for vibrant red floors. 


Explore the top popular flooring colors with LX Hausys
LX Hausys has a variety of flooring colors for any residential design or style. Explore the options and get inspired with LX Hausys' HFLOR products. If you need help selecting the ideal color for your design project, we're happy to help. Complete our contact form and one of our flooring experts will contact you promptly.