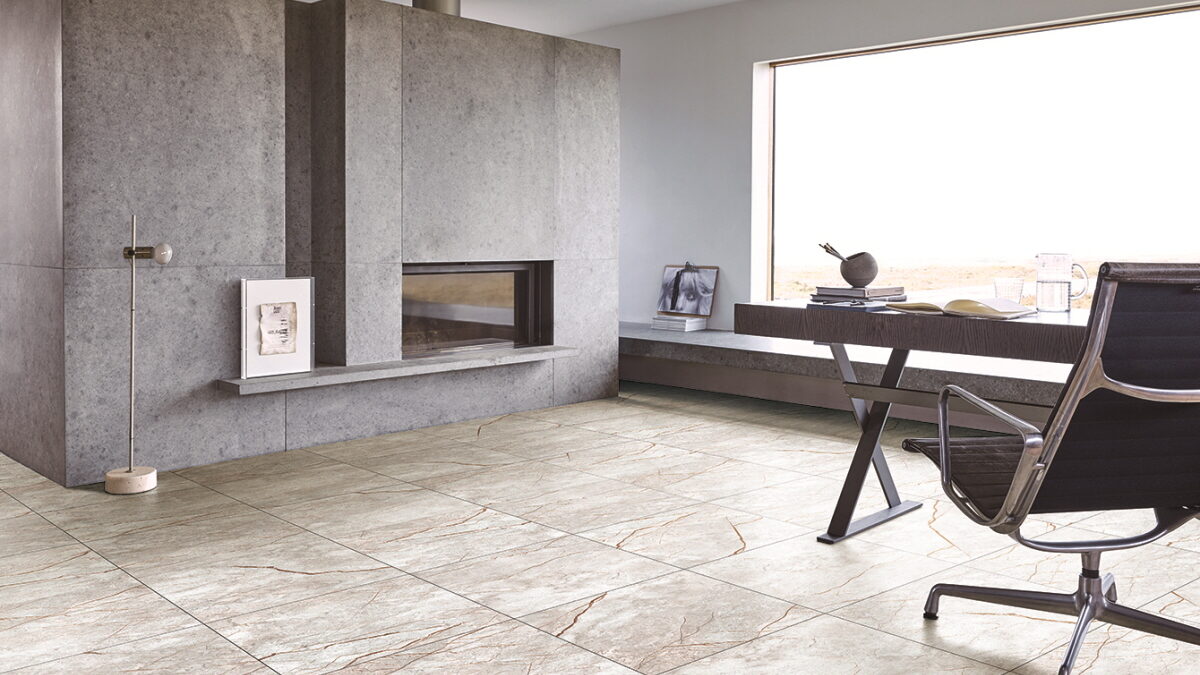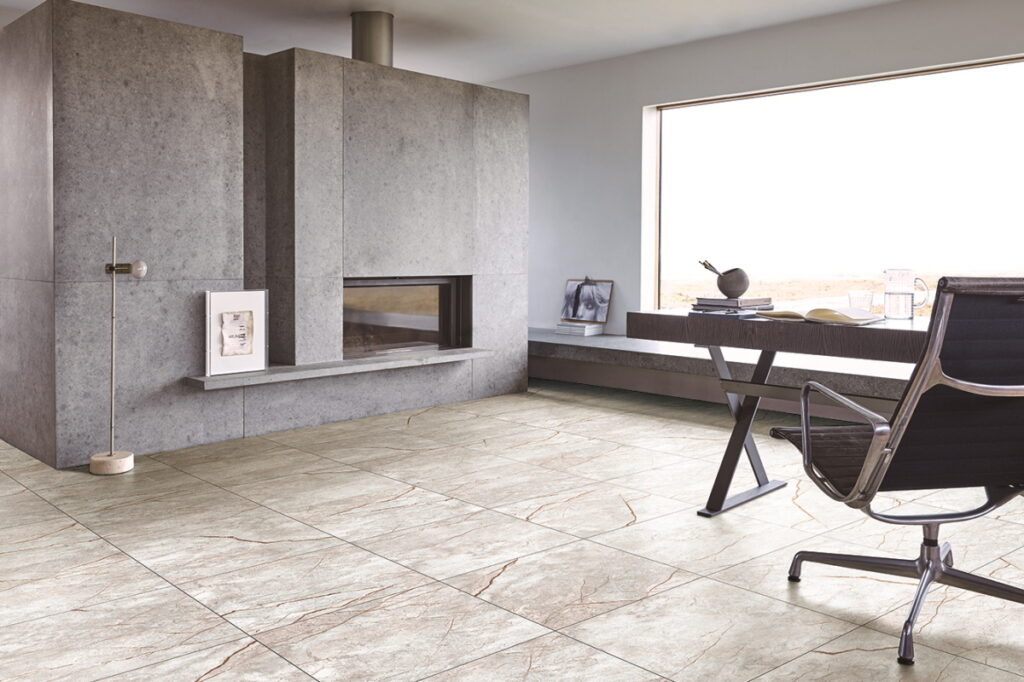 When choosing the right vinyl flooring option for your home, color and pattern are important factors to consider. While exploring various color palettes and styles is a fun part of the process, it can also be confusing. This article will help you determine whether dark or light-colored flooring is better for your home and when to use each. If you're looking for color guidance for your vinyl flooring selection, this article is for you.
Factors for choosing between dark vs. light vinyl floors
· Type of household with pets or kids
It is important to consider the makeup of your household when choosing between light and dark floors. Do you have pets? Kids? Roommates? Dark and light floors have unique benefits, with the ability to hide various types of debris, such as crumbs or pet hair.
· Floors for a small house vs. big house
The size and style of your house or room can help you decide which colors will work best. Dark flooring can make a room feel smaller, while lighter vinyl tiles or planks can make it seem bigger. For this reason, you may want to choose a lighter color to add the illusion of space to small spaces.
· Color of cabinets
What color are the cabinets and other features in the room? Considering cabinet colors ahead of time will ensure you select flooring that complements the cabinets and doesn't compete for attention. You may want to use something other than dark flooring with dark cabinets and vice versa. Remember, contrast is a fundamental design principle, and dark-on-dark colors can make a room look small, dim, and heavy, whereas light walls, cabinets, and floors can wash a room out and make it look unbalanced.
· Natural or artificial lighting
The type of lighting you use in the room can also affect the type of flooring you should choose. Is there a lot of natural light, or are you using artificial lighting sources? The floor color you choose can go a long way in brightening or darkening a room. Lighter tiles will reflect light around the room and brighten it, while dark tiles will absorb light and darken the room. For this reason, light tiles work best with artificial light. In large rooms with lots of natural light, light floors may create a glare.
The pros of dark vs. light floor tiles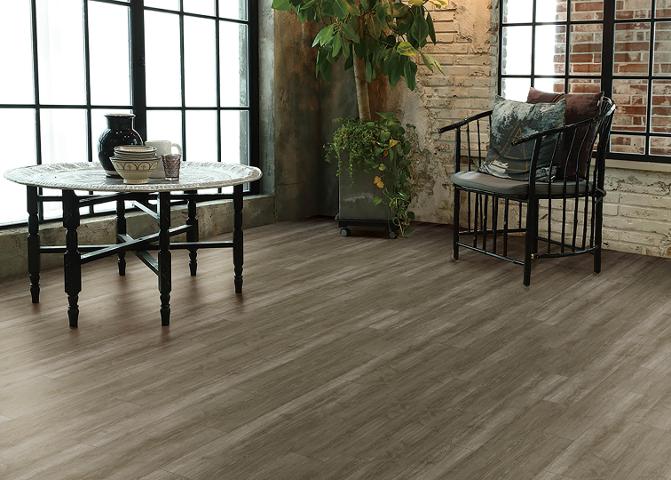 · Dark Flooring Tiles
Many homeowners choose dark flooring tiles to give a home a warm, dramatic, or elegant look. Dark vinyl floors provide a striking contrast for bright or light-colored rooms. Darker-colored floors are ideally suited for rooms with a lot of natural light because they help reduce the room's brightness and prevent glare. They also are less prone to fading and work with various design styles, from farmhouse rustic styles to modern minimalism. Dark tiles can make a room feel smaller and, therefore, cozier. Dark tiles are better at hiding debris, such as dirt tracked in on shoes, and may ultimately increase the resale value of your home.
· Light flooring tiles
One of the key reasons people choose light flooring tiles is that they prefer a more natural look that fits a wide variety of design aesthetics. Lighter colors give your space a more organic and casual look by emphasizing the décor. They also allow the darker cabinets or furniture in a room to stand out by contrasting with the floors. Light flooring colors can help brighten a room by reflecting the available light. Additionally, lighter-colored flooring will make a room feel larger and more open, contributing to a feeling of cleanliness. Light vinyl flooring tiles and planks can help hide debris, such as dust and pet hair. These floors will also hide scratches better than dark ones, making them ideal for households with pets.
The cons of dark vs. light floor tiles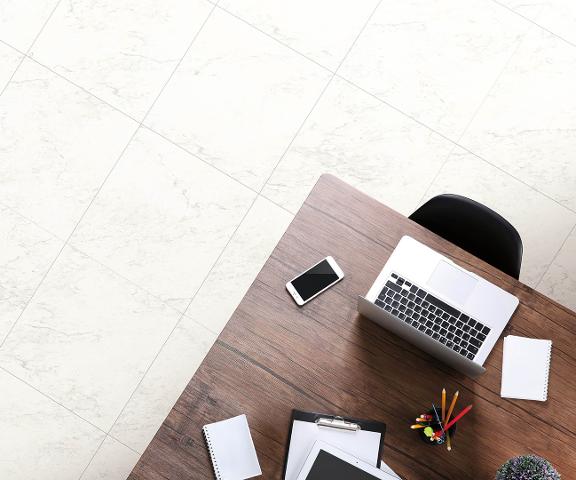 · Light flooring tiles
The major disadvantage of light flooring tiles is that they do not go well with other light colors in a room. When choosing light-colored flooring, consider the colors of your furniture, walls, and cabinets because too many light colors can make a room feel cold and impersonal. Another disadvantage of light flooring tiles is that they fade faster than darker tiles. Light-colored flooring requires more frequent cleaning since it shows dark debris like dirt and mud more easily. Cracks also tend to be more visible with light tiles.
Which type of vinyl flooring is right for your tile floor design?
The type of vinyl flooring that is right for your home will come down to a wide range of factors, including the makeup of your household, the size of the room, the color of cabinets and furniture, and whether the room utilizes natural or artificial light. To find the ideal floor for your design, check out LX Hausys' HFLOR offerings, inspirational resources, and virtual showroom.
Contact Us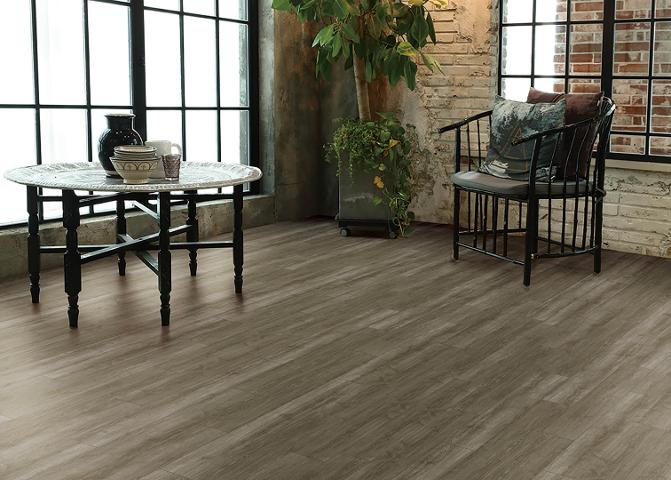 If you need samples or assistance with your flooring design, contact us through our website, and one of our knowledgeable representatives will get back to you promptly.