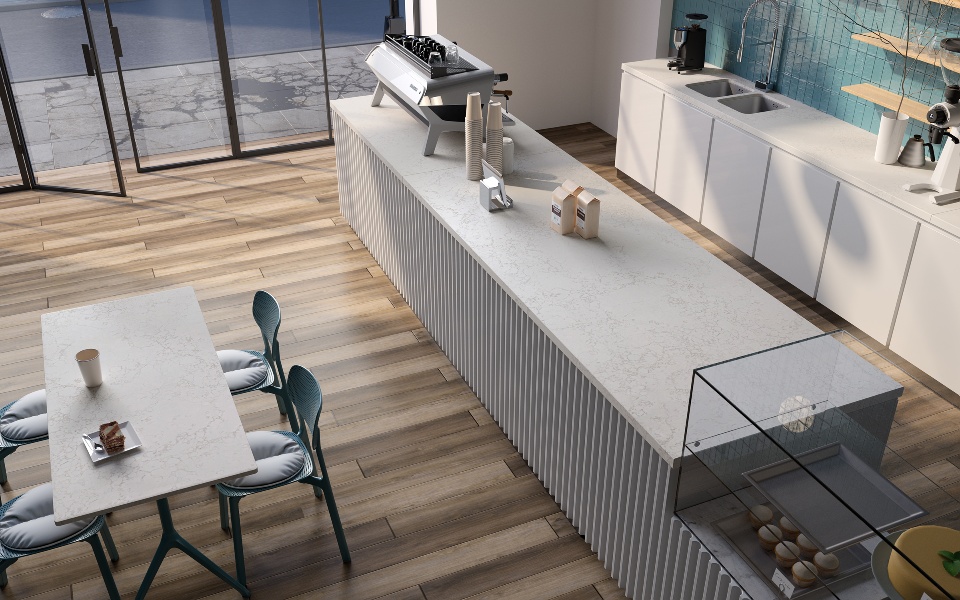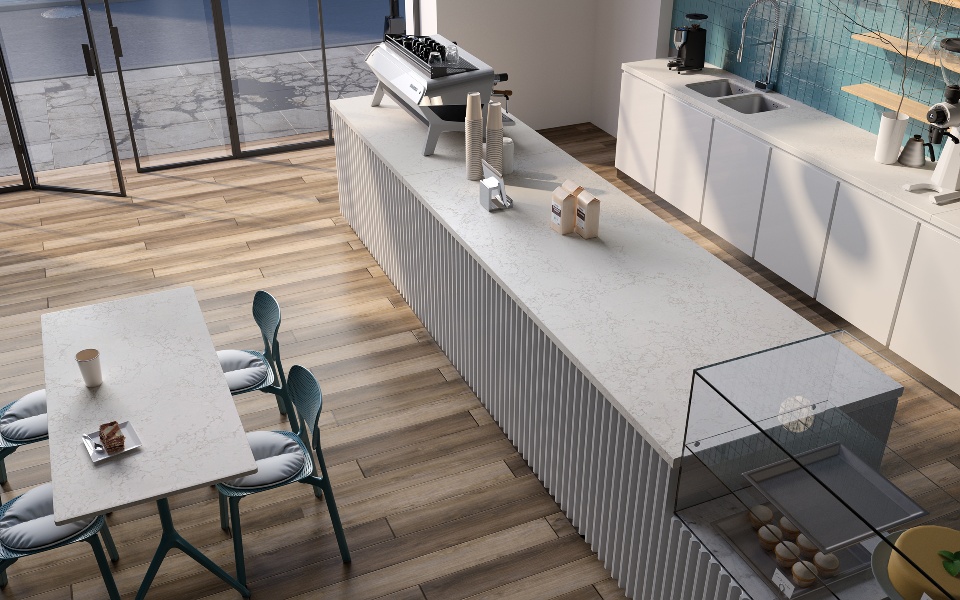 Advantages of quartz countertop
When it comes to quartz countertops, the pros far outweigh the cons. Still, it's important to understand the advantages and disadvantages of quartz surfaces before you buy. Let's start with the benefits.
•High-quality natural color
Quartz countertops have a modern, luxurious, and uniform appearance. Natural stone coloring and veining vary from slab to slab, while Viatera utilizes best-in-class quartz manufacturing technology to create products with consistent quality, performance and aesthetics time after time. Quartz counters come in various colors and aren't limited to what can be found in nature.
•Durable and hygienic surface
Quartz counters are durable and more resistant to scratches, chips and cracks than other surfaces.. Quartz also resists water damage, stains, mold, and bacteria, making it an excellent choice for bathrooms, kitchens, and professional environments.
•Easy care & maintenance
With natural stone countertops like marble and granite, you must use special cleaners and regularly apply a sealant. Quartz countertops never require sealing and can be easily cleaned with a non-abrasive cleaner.
Disadvantages of quartz countertop
Quartz can be more expensive than other countertops but is generally cheaper than natural stone and other luxury options. It does require professional installation and can discolor when exposed to high temperatures and extensive heat for long periods.
For high-quality quartz, check out the Viatera line.