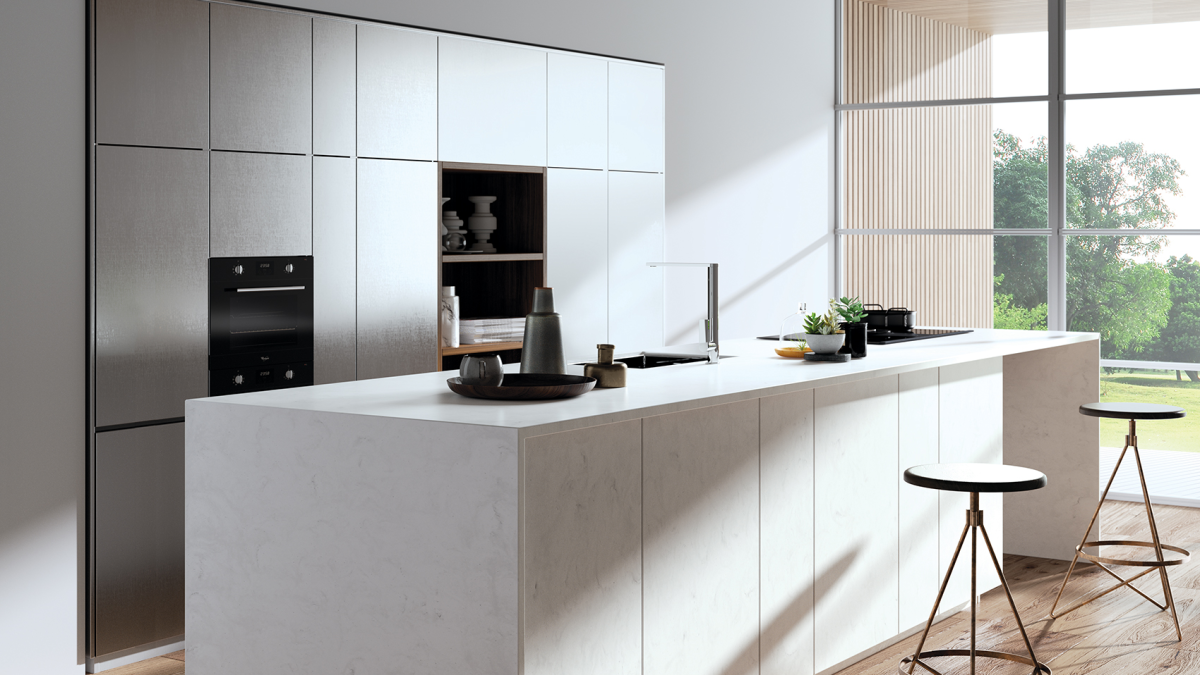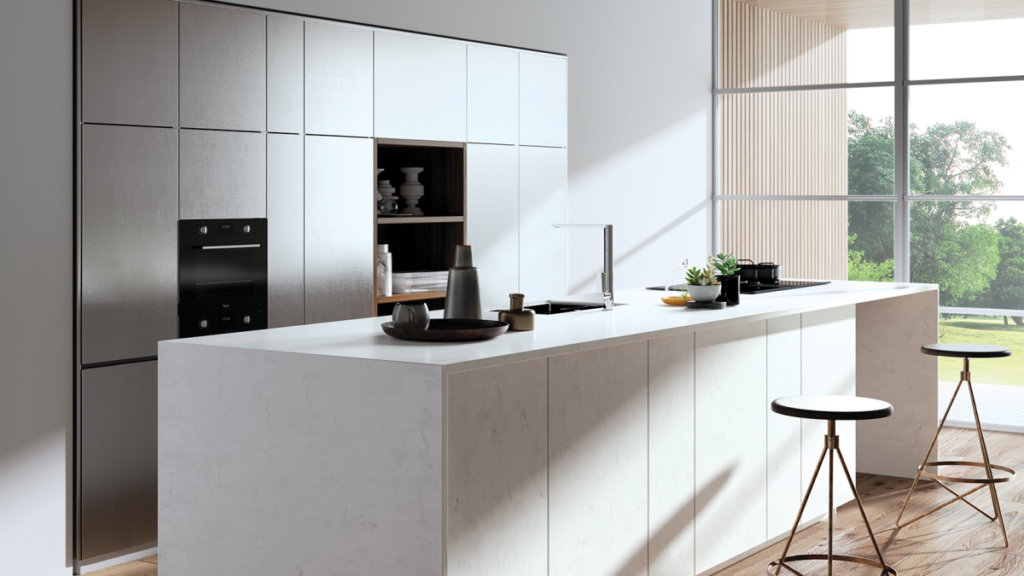 HIMACS offers countless advantages
There are definitely more advantages than disadvantages to using solid surface materials for residential and commercial designs. If you're considering a solid surface for your countertop or worktop, the pros far outweigh the cons.
A seamless, resistant and easy-to-clean surface
The positive attributes of solid surface countertops and worktops are extensive. Solid surface is more affordable than natural stone and offers similar durability and design appeal; however, it's easier to clean and maintain than granite, marble, or other stone surfaces. Thanks to the nonporous nature of solid surfaces, these countertops resist stains, bacteria, and mold and don't require special cleaners, sealants, or routine maintenance. Solid surfaces are easy to maintain using soap, water, and mild cleansers.
Functionality meets design
They provide a seamless appearance and come in a wide range of colors and patterns to meet the highest commercial and residential standards. Solid surface counters are also easy to repair and restore if minor scratches or imperfections occur.
Disadvantages of solid surface
As for the cons, a solid surface can be susceptible to damage if exposed to high temperatures for extended periods. They are also softer than natural stone and may be vulnerable to cuts, scratches, or damage from harsh chemicals. Fabricating and installing solid surfaces is also best left to a professional.