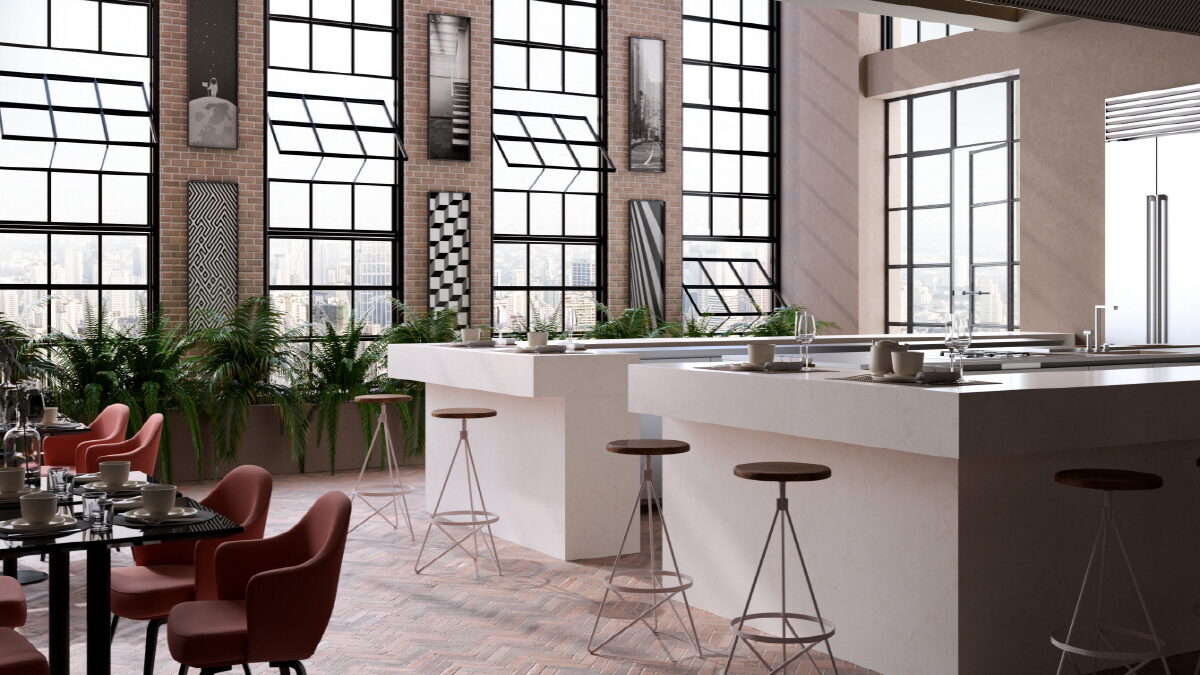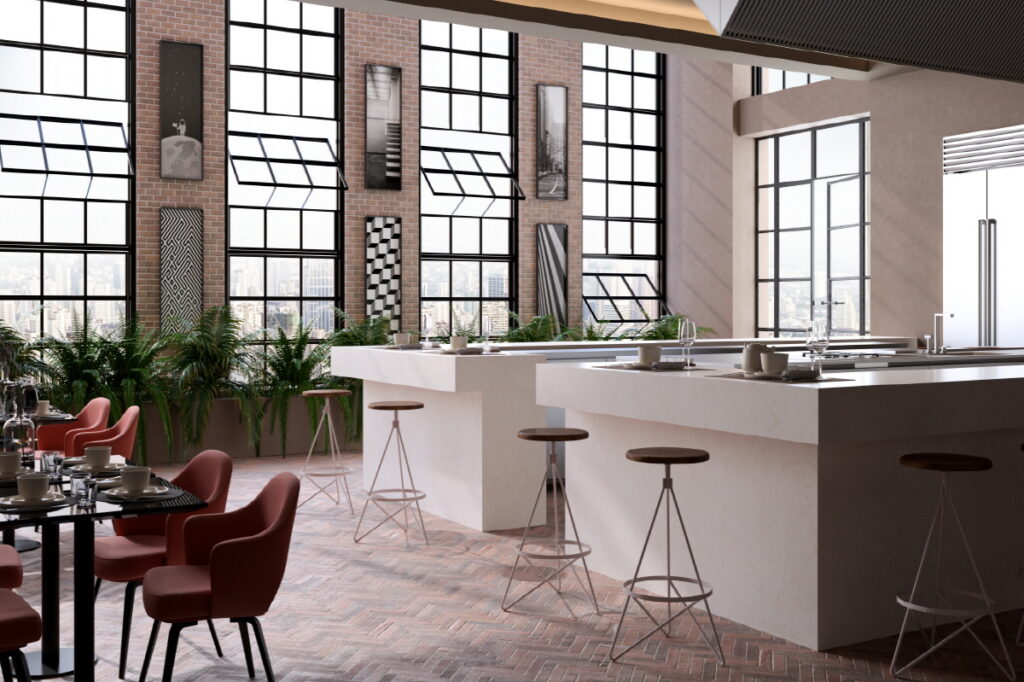 If you've ever tried to purchase bar or countertop stools, you know the importance of accurate height measurements to ensure your legs aren't hitting the bottom of the countertop or dangling uncomfortably above the ground. Countertops come at different heights based on where and how they're used. For example, kitchens, restaurants and bars, and worktop counters may require different heights to create a comfortable, safe, and ergonomically sound surface. This article will explore differences between counter, bar, cafe, and dining countertop heights so you can find the one that best suits your design project.
Countertop height refers to the distance from the floor to the countertop. The terms counter height, bar height, and cafe height can be confusing and are sometimes used interchangeably, making it difficult to determine which size is best. Choosing between counter, bar, or cafe height depends on the needs of the space and the intended use of the countertop. Instead of relying on these terms, the safest thing to do is know your layout, room size, how your countertop will be used, and who will use it.
Counter Tables & Stools Height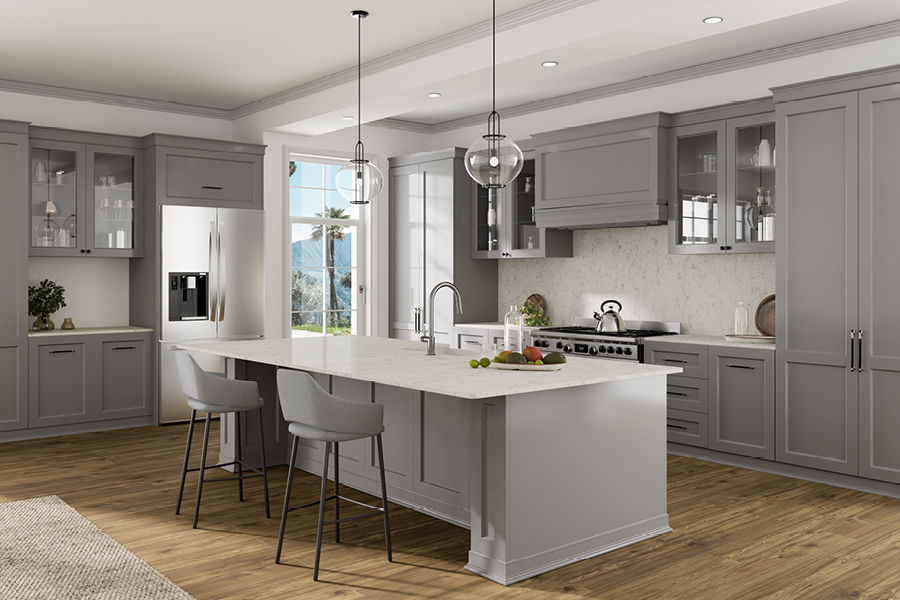 Counter-height countertops are commonly used in residential kitchens and commercial reception areas or lobbies. Counter height is typically between 34″ and 39″ high. As you can see, that's a five-inch range, so you'll still want to check the exact height since different manufacturers use different counter heights and different names to describe these heights.
Counter height can make food preparation more comfortable, providing a more natural position for your arms and shoulders and reducing strain and fatigue. It's also a safer choice for families with young children since it's lower to the ground than bar height. To make the most of an island or peninsula counter height, add stools to create an additional dining area. To find a suitable stool for a counter height surface, look for 24″ to 29″ high stools.
Counter height is also the standard height used by most cabinet makers, making it easier to integrate countertops into your kitchen or bath design without sourcing custom-sized cabinets. Counter height is less expensive than bar height, which helps you to maintain project costs. If you're looking for a height that encourages interaction and allows people to comfortably gather around the countertop, counter height is an excellent opinion.
Bar Tables & Stools Height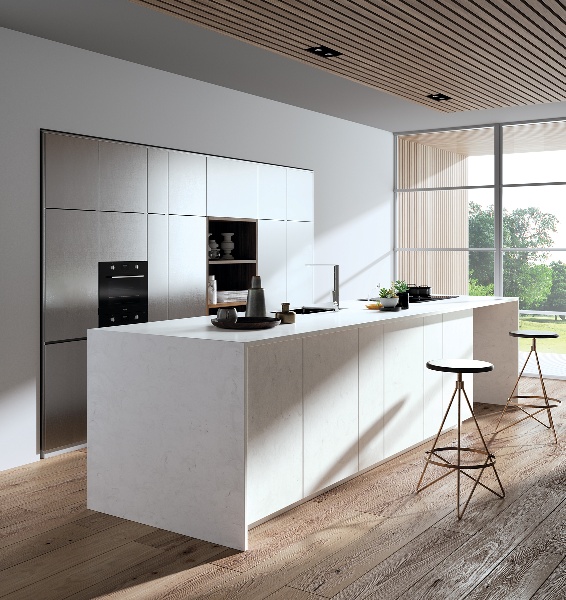 Bar height tables and counters, also known as pub height, are typically 41″ to 46″ inches off the floor. If you've ever gathered at a sports bar to watch a game or match with friends, you've probably sat at a bar-height table. Not surprisingly, bar-height counters and tables are typically found in bars and restaurants. However, some people like to add bar-height countertops to kitchen islands and peninsulas.
Bar and counter heights can be used in combination to create an island or peninsula with two levels. These designs can hide dirty dishes and clutter on the lower level and create a comfortable seating area for adults; however, bar height counters may make it difficult for young children to safely access the surface and sit around the countertop for casual dining and other activities. Stool heights for bar counters range from 30″ to 36″.
A bar-height countertop can also act as a visual room divider and create a space for stand-up eating. Depending on the person's height, a bar-height countertop may create a casual and comfortable work surface for a laptop or homework and craft projects. Bar heights provide a gathering place for friends and family to socialize in the kitchen during food preparation and cooking. Bar-height countertops can also balance proportions for spaces with high ceilings, creating a more appealing look. 
Bar-height countertops are generally more expensive than countertop heights and may require custom fabrication and installation. A bar countertop can also make a kitchen look smaller.
Cafe Tables & Stools Height
The term cafe height can be confusing, as many use this term to mean counter height while others use it as a synonym for bar or pub height. Generally speaking, cafe height is between 34″ to 39″. These measurements are identical to counter height and require the same stool heights you'd use for counter heights, between 24″ and 29″. However, some may use cafe height to mean dining table height, which is lower than the measurements we've discussed, typically 28″ to 32″ high. Cafe heights synonymous with dining heights would need stools or chairs between 18″ and 23″ tall.
Find the right Height Countertops with LX Hausys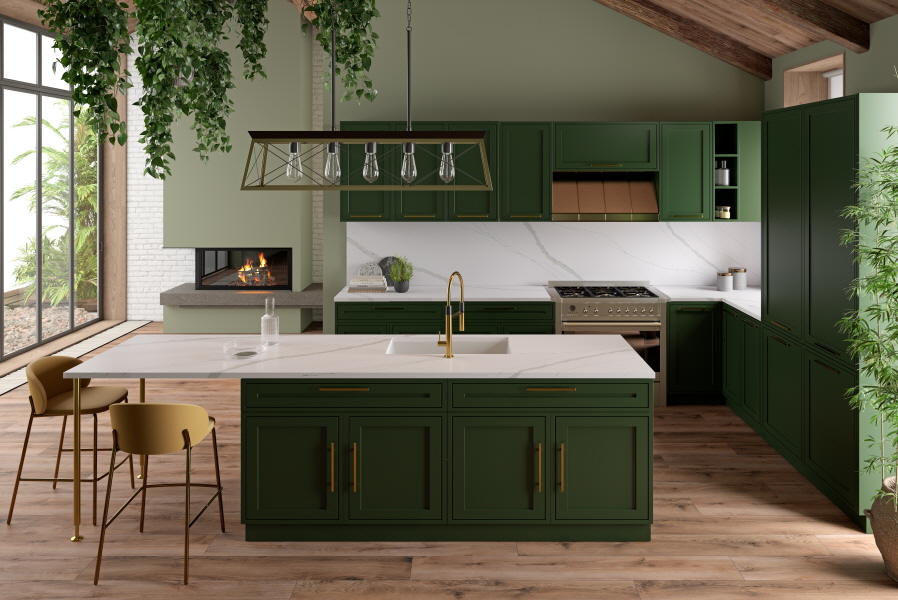 Customizing countertop heights can be expensive, but it may be worth it if you spend a lot of time in the kitchen and experience neck and back pains or posture discomfort when using standard countertops. Whether you go with a standardized height or adjust the measurements to create a taller or lower surface, you'll need to find appropriately sized cabinets and appliances. You'll also want to choose the best countertop material for your design carefully.
LX Hausys offers high-performance countertop materials, including Viatera quartz and HIMACS solid surface countertops. Quartz is the most popular kitchen countertop material, and Viatera offers various styles and colors, including white, gray, cream, brown, beige, black, and blue. Viatera quartz countertops come in patterns replicating natural stone, including granite and stone, with numerous veining and fleck patterns. HIMACS solid surface is often used for commercial countertops and outdoor projects and comes in styles suitable for modern, urban, and contemporary designs.
If you need assistance finding the perfect colors, styles, and dimensions for your design project, our experts can help. Contact us and provide key project details, and one of our experts will reply promptly.