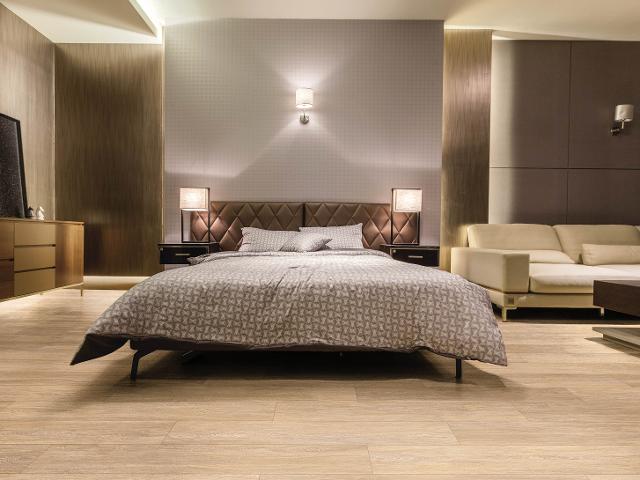 You may feel torn when deciding between vinyl and laminate flooring for your home because they are so similar. Laminate and vinyl flooring are both very durable and affordable. Both are also easy to clean and maintain, can be installed yourself, and come in various colors and designs.
In this article, we will look at the composition of vinyl and laminate flooring, along with their key differences. From there, we will compare their appearance, how to install them, cost, heat and water resistance, maintenance and care, durability, and resale value, so you can gain a better understanding of each, while understanding their potential benefits and drawbacks.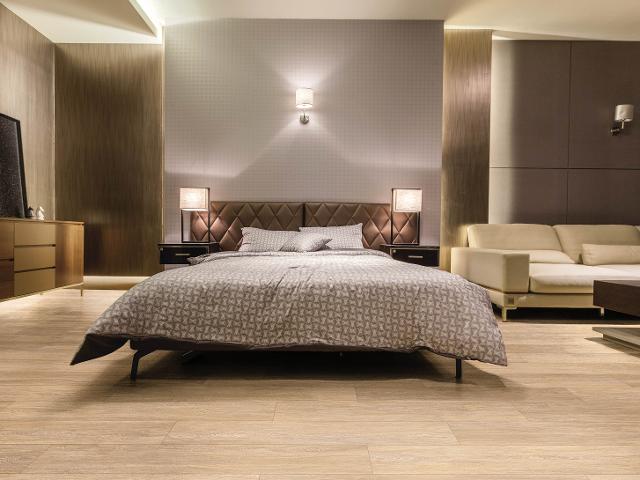 What is Vinyl Flooring?
Vinyl is a fully synthetic material made from various types of plastics, including polyvinyl chloride (PVC), fiberglass, and plasticizers. It usually comes in sheets, planks, or tiles. Vinyl planks and tiles come in individual pieces, while sheet vinyl comes in six- or 12-foot-wide rolls and will provide you with one continuous floor. Choosing luxury vinyl planks (LVPs) or tiles (LVTs), such as LX Hausys' HFLOR, offer a more durable, longer lasting product. 


What is Laminate Flooring?
Unlike vinyl flooring, laminate flooring is made using natural materials, specifically wood. The bulk of laminate flooring is made from high-density fiberboard (HDF) that is bonded together using resin. Since it is made from natural materials, it is much more eco-friendly when compared to vinyl flooring.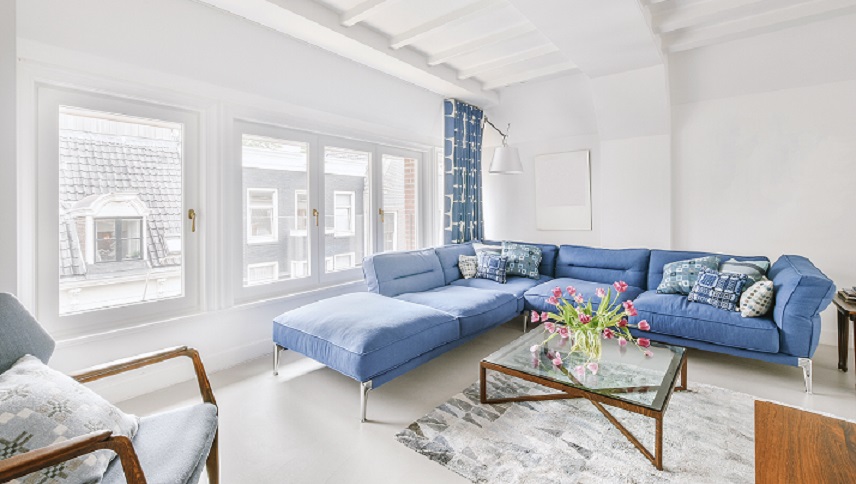 Vinyl Flooring
| | |
| --- | --- |
| Item | Purpose |
| UV Acrylic Coating | Protects the floor from sun damage |
| Wear Layer | Protects against scratches |
| Print or Image Layer | The image or look of the flooring |
| PVC Layer | Provides stability and support |
| Core | The main body of the flooring made of PVC |
| Built-in Underlayment | Soft layer helps with uneven subfloors |
Vinyl flooring, particularly LVTs or LVPs, is typically made up of six layers. The table describes each of these layers and each one's purpose. With each of these layers, vinyl flooring can range from 1.5 mm in thickness for sheet vinyl to 5 mm for luxury vinyl planks.


Laminate Flooring
| | |
| --- | --- |
| Item | Purpose |
| Wear Layer | Clear aluminum oxide layer to protect floor against scratches |
| Print Layer | The image or look of the flooring |
| Core | The main body of the floor, made of highly compressed wood fibers |
| Built-in Underlayment | Soft layer helps with uneven subfloors |
Laminate flooring is generally only made up of four layers. These are described in the table, along with each one's purpose. The major difference between the two products, is that the core of laminate flooring is made from wood byproducts bonded with resin. As you can see, vinyl and laminate share many layers in common, but vinyl has two extra layers built in to provide the flooring with greater stability and durability to give you a longer lasting product. 
Which is the better flooring between Vinyl and Laminate Flooring?
Appearance
Laminate and vinyl flooring both offer many of the same advantages when it comes to appearance. Both can mimic natural materials, like hardwoods or stone. Both are available in a wide range of other colors and styles due to the print layer that gives the flooring its design. However, laminate tends to be the better choice when looking for a realistic hardwood or stone flooring because it is made from wood that is superior at mimicking the look of those natural materials. There also tends to be a greater selection of wood or stone flooring lookalikes available in laminate than there are in vinyl.


Installation
Both flooring options are great choices for homeowners looking to install it themselves to save money. Laminate flooring is installed using a click-and-lock system where planks need to be fitted into the grooves of the ones next to them. When done properly, the seams between the planks will close, locking the floor together to create a floating floor. This is a popular selection, as it can often be placed over the existing floor.
There are a few different installation options to choose between with vinyl flooring. Some vinyl planks and tiles can be installed using a click-and-lock system, like laminate flooring. Others must be glued down using an adhesive or a peel-and-stick method. It's important to know that these types of vinyl can be difficult to remove. Vinyl sheet is a bit more difficult to install, and it is recommended that you leave this process to professional installers. Overall, vinyl is a bit easier to install, since it can be cut using a utility knife, while laminate requires a circular saw or a table saw.


Cost
Laminate and vinyl flooring are two of the most cost-effective options for homeowners and have similar price points. Vinyl flooring will cost between $1 per square foot for the glue-down vinyl and $3 to $5 per square foot for LVTs or LVPs. Vinyl sheet can cost as low as $0.50 per square foot. Laminate will cost between $1 to $5 per square foot depending on its quality. Premium versions of both products can be more costly. Laminate is likely the better product at each price point. Name brand laminate will cost $6 or more per square foot with professional installation.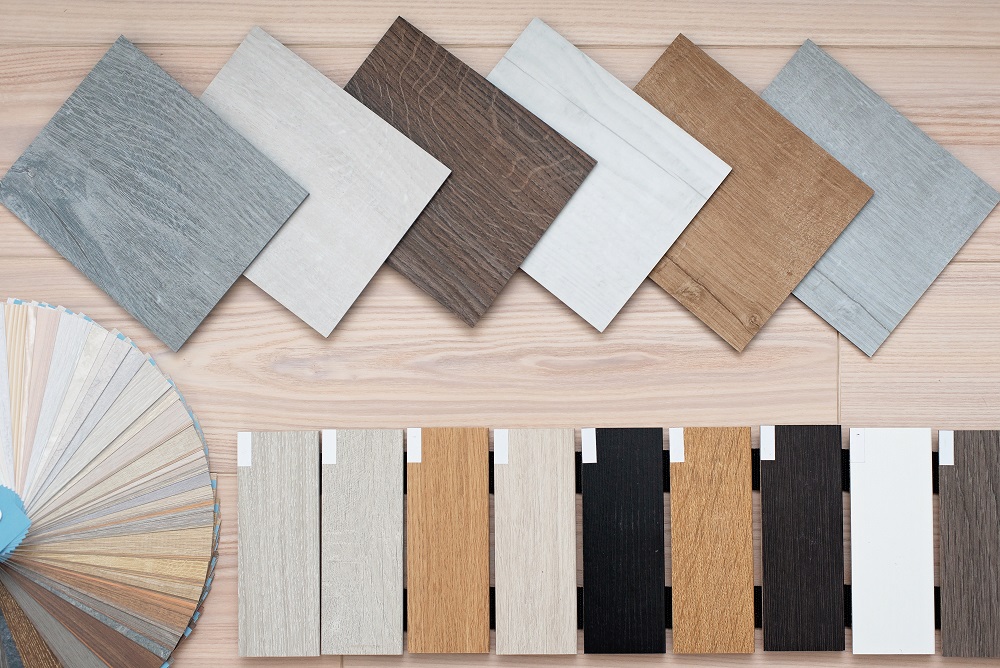 Heat and Water Resistance
Vinyl is the more suitable option for both heat and water resistance. Laminate flooring can warp when exposed to constant changes in temperatures because it will expand and contract. In terms of water resistance, vinyl flooring is considered 100% water resistant because it is made from plastics. Laminate flooring can swell and soften when exposed to water because it is made from wood, which will warp your floor.


Maintenance and Care
While both are easy to maintain, it is far easier to clean vinyl flooring. Since laminate flooring is not water resistant, it is suggested you avoid using cleaning methods that use water, such as a wet mop. By contrast, vinyl is 100% water-resistant. Both require minimal maintenance, but may delaminate over time.


Durability
Compared to laminate flooring, vinyl is the more durable option; however, both are extremely durable and long lasting. Vinyl tends to withstand damage better in high-traffic areas than laminate does, and its water resistance gives it an added advantage. Laminate flooring will last 10 to 25 years, while vinyl lasts around 20 years.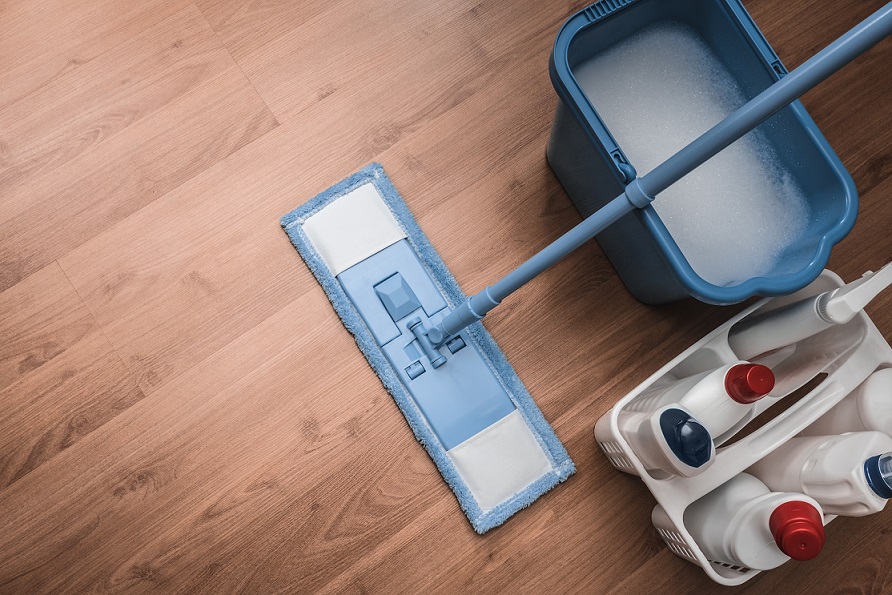 Resale Value
While neither is as good as hardwood at increasing your home's resale value, laminate flooring will fetch you a higher value than most vinyl flooring. While vinyl flooring's image has improved over the years, it still brings a lower resale value than laminate flooring. By comparison, the wood byproducts in laminate tend to lead to a higher resale value than most types of vinyl will give you.


What is the best choice for you, vinyl or laminate?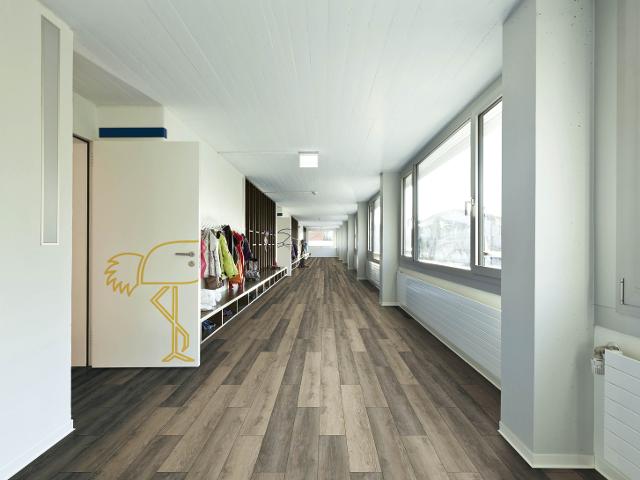 While both are excellent options for your home, vinyl flooring tends to be the more popular option due to its greater durability, better heat and water resistance, and easier installation methods. This is especially true for high-traffic areas of the home that will see a lot of moisture, such as bathrooms and kitchens. Overall, laminate and vinyl flooring are largely interchangeable, so the best choice for you will come down to your personal preferences on appearance and your overall budget.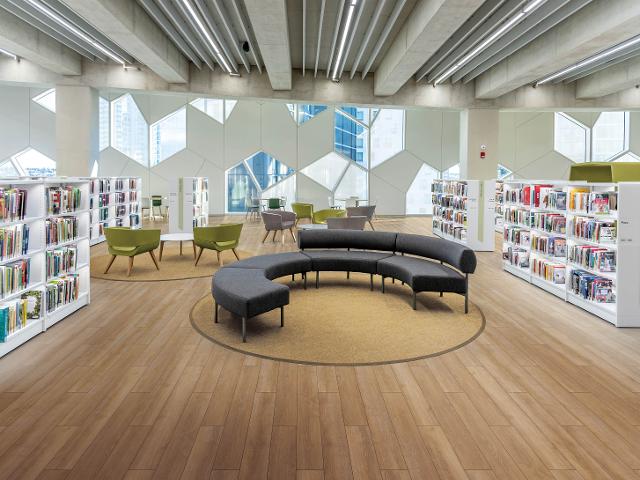 You can choose the products that best fit your home's needs at LX Hausys.
Get started searching for the best flooring solution for you by checking out LX Hausys' products on our website. Contact us by filling out the form and one of our knowledgeable experts will contact you to help you find the perfect fit for your home.