Contact us
Never miss out again !
Sign up for our newsletter to stay up to date with
the latest HFLOR/HIMACS design trends and news.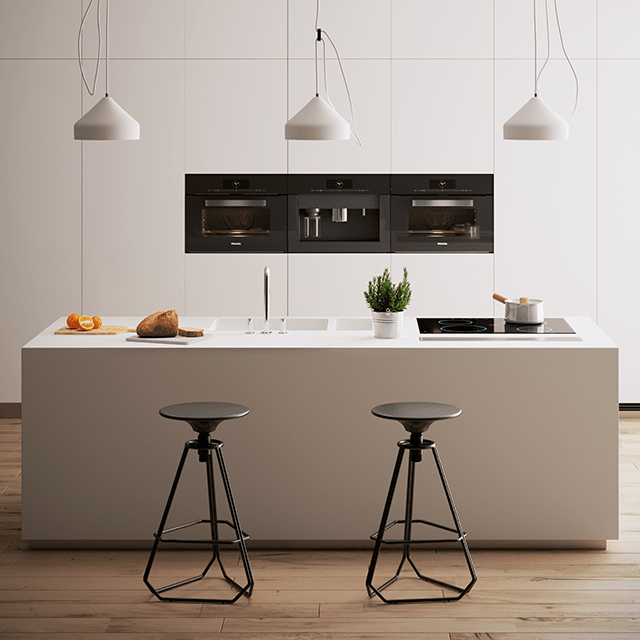 HIMACS in the open air
Minimal Art and Resistance of the New Generation Acrylic Stone
The unique features of HIMACS material enable the creation of designer furniture in a variety of different colours and shapes. This new generation acrylic stone is not only used in furniture, but also in protective surfaces for facades and swimming pools as well as in lights and even sculptures. Make room for the summer of your dreams thanks to HIMACS!
DREER HOUSE TERRACE
The architect Karl Dreer equipped his home, located in the picturesque setting of Upper Bavaria, with this unique terrace. Here the floor, table, "Vondom" chairs and lounge area were built entirely in HIMACS acrylic stone, an innovative material that uniquely combines design, comfort and functionality.
FLOATER
Furniture plays an important role and our terraces are dressing up in summer clothes. A perfect example is the FLOATER, the HIMACS (LX Hausys) deck chair designed by Manuel Kretzer (Responsive Design Studio).
DIGIPLAY - STONE BENCH
Made from HIMACS material and available in white, black & white, purple or multi-coloured, Stone creates the impression of being carved from a block of stone, yet keeps its visual lightness thanks to its hollow interior.
GREEN ART
This former police station was transformed into a business office designed by Kletz, who carefully incorporated nature into its interior design. Kletz uses it to create cylindrical, rectangular, square and circular pots for all different types of trees: palm trees, ficus trees, etc.
GRASS BOX
Spring is the opportune time for gardening and relaxation. Denis Margot uses HIMACS to create his unique designer stool-like grass boxes.
WOMBAT
Once again, HIMACS solid surface lets the imagination run free and assists in the creation of remarkable furniture.
JIHLAVA SCHOOL
Jihlava School of Art in the Czech Republic is equipped with a fun set of HIMACS furniture used to introduce students to art. The chairs were designed by the architect Javoslav Huracek and made using 5 out of the 100 exclusive HIMACS colours: Banana, Orange, Lilac Haze, Lemon Squash and Fiery Red.
POOL IS COOL
| | |
| --- | --- |
| Photo Credit | Melanie Gotschke |
Project gallery
Download images

If you are a journalist, it is possible to select the medias you want and ask us to provide them in HD.

ORDER PROJECT IMAGES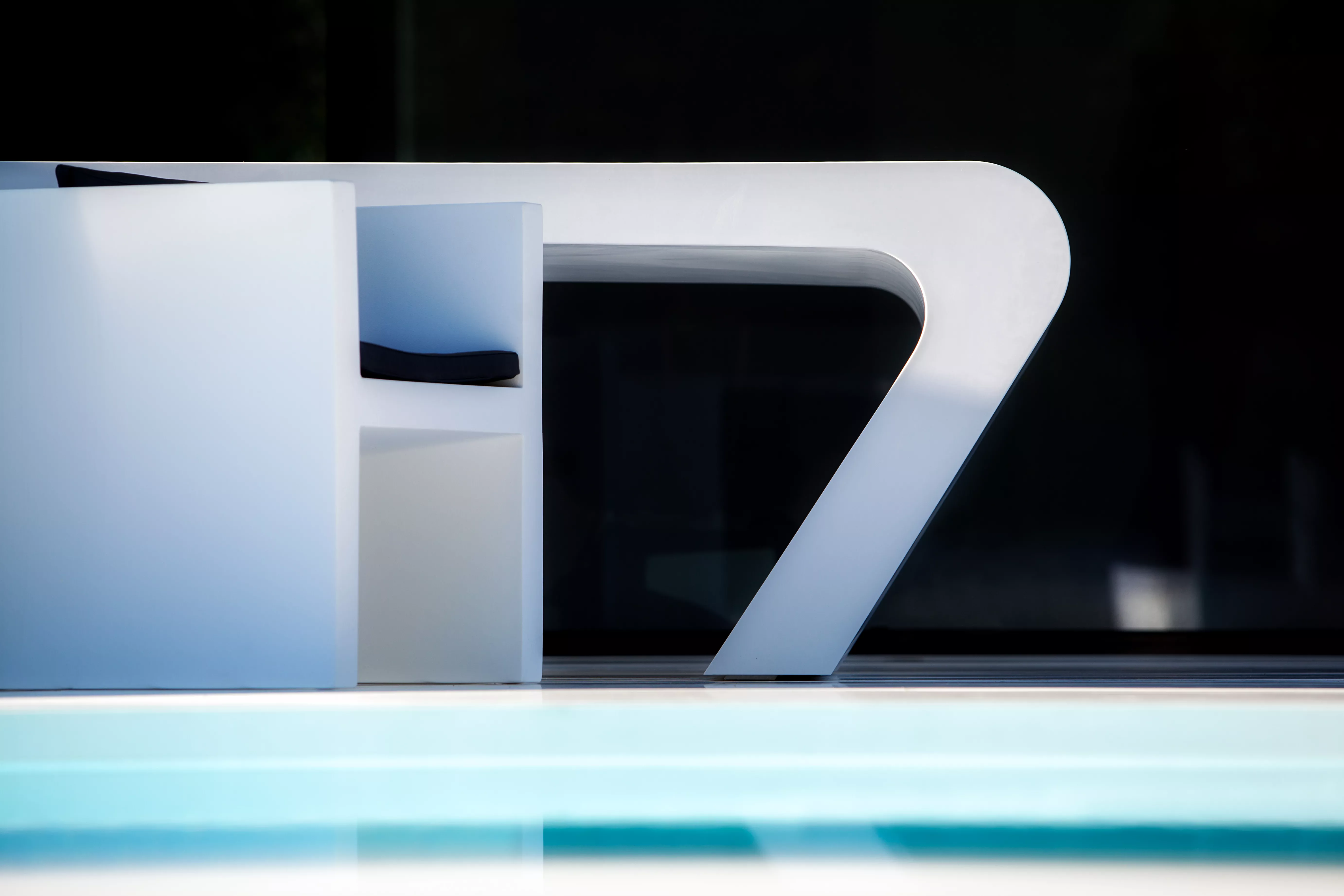 Photo credit: Melanie Gotschke
All images are protected by Copyrights and are only authorized for use by the Media. Please contact us for any other use.
Image library

Added to your Image Library
Go to Image Library page to request HD images, or click OK to continue your image selection.